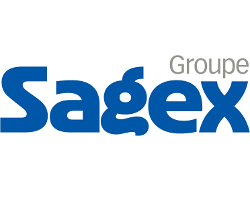 Ingénieur en télécommunications
Groupe Sagex inc.
Quebec City,QC
Salary

To be discussed

Full time

Contract , Permanent job

Day shift work

Published on

January 8th, 2018
Benefits
Deferred profit sharing plan DPSP
Floating leave days
Life insurance
Performance bonuses
Registered retirement savings plan
Salary insurance
---
Description
Nous œuvrons dans le services conseils en technologies de l'information et des télécommunications, plus spécifiquement auprès des organismes de sécurité publique. La nature du travail est diversifiée et requiert une autonomie de la part des employés, tant du point de vue du développement des connaissances que de l'organisation du travail. La compagnie fait appel à une implication et un engagement total de ses employés, en fonction de la qualité de service supérieure et de la promptitude exigées par sa clientèle.
Le titulaire du poste relève du directeur de l'ingénierie. Sa tâche principale est de faire l'ingénierie, la conception et le soutien de solutions de radiocommunication.
Tâches et responsabilités :
Le titulaire du poste participe aux différentes activités reliées au déploiement et au support de réseaux de radiocommunications dédiés à la sécurité publique. Les responsabilités associées à ces activités sont principalement :
l'ingénierie de réseaux sans fil, incluant :

l'analyse de la couverture RF
l'optimisation de paramètres réseaux et de systèmes sans fil
la configuration de sites radios
l'implantation de systèmes de console de répartition
la configuration de terminaux
les plans et devis techniques pour la réalisation des solutions
le soutien aux clients
*** Veuillez noter que toutes les candidatures sont prises en compte et analysées. Toutefois, seuls les canditat(e)s retenu(e)s seront contacté(e)s. Merci! ***
Read more
---
Requested skills
Compétences requises/habiletés essentielles :
Diplôme en génie électrique, informatique ou équivalent;
Minimum de six (6) années d'expérience en réseau de communications sans-fils, dont au moins un projet en radiocommunication pour la sécurité publique;
Connaissance des réseaux à partage de canaux (ex : P25, TETRA, EDACS);
Solides compétences en bureautique et maîtrise des applications Word, Excel, PowerPoint et Visio;
Solide capacité de rédaction en français.
Atouts :
Connaissance des systèmes de radiocommunication conventionnels UHF et VHF;
Connaissance des technologies IP, particulièrement VoIP;
Expérience des réseaux LAN/WAN et du service MPLS;
Connaissance de SQL, MapInfo et Planet EV.
Bilinguisme (français, anglais). Le travail s'effectue principalement en français
Renseignements supplémentaires :
Échelle salariale selon l'expérience
Capacité à tirer profit de la technologie pour créer des solutions
Curiosité et capacité d'apprendre rapidement les nouvelles technologies
Autonomie, capacité de travailler tant en équipe qu'en solo
L'entreprise offre un programme d'avantages sociaux ainsi que des conditions de travail concurrentielles. Il comprend des régimes d'assurance-salaire, d'assurance-vie, ainsi que des occasions de développement. Ces avantages pour les employés à temps plein entrent en vigueur dès le premier jour. Au sens de la présente offre d'emploi, le genre féminin et le genre masculin désignent indistinctement le personnel des deux sexes et n'établissent aucune distinction particulière basée sur le sexe. L'entreprise souscrit au principe d'équité en matière d'emploi.
---
Requirements
Level of education
University
Work experience (years)
6-9 years
Written languages
Fr : Advanced
En : Intermediate
Spoken languages
Fr : Advanced
En : Intermediate
Other Groupe Sagex inc.'s offers that may interest you