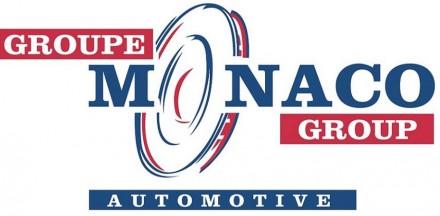 Benefits
Accidental death insurance
Company discounts
Deferred profit sharing plan DPSP
Dental insurance
Disability insurance
Free parking
Life insurance
Long-term disability insurance
Medical and paramedical expenses coverage
Public transportation nearby
Reimbursement of training and development activities
Social activities organized by the company
Vacation
---
Description
*Le genre masculin n'est utilisé qu'afin d'alléger le texte.
En travaillant pour Entrepôt de Montréal, membre du Groupe Monaco, vous aurez l'opportunité d'évoluer au sein d'une entreprise solidement établie dans le marché automobile. Vous pourrez bénéficier de :


Un plan d'assurance groupe complet, avec contributions de l'employeur;
Un programme d'épargne-retraite avec contributions de l'employeur;
Un stationnement gratuit disponible sur les lieux de travail.
L'agent de support informatique agit à titre de personne ressource auprès des utilisateurs en tout ce qui a trait aux technologies de l'information. Il aide également son équipe à maintenir un parc informatique adéquat aux besoins de l'entreprise.
Les tâches du poste :
 Résoudre, par téléphone ou sur place, les problèmes des clients, magasins ou employés de l'entrepôt, reliés au système informatique, à l'Internet, aux courriels, à l'électronique ou à d'autres systèmes connexes;
Maintenir à jour l'inventaire informatique (type d'ordinateur, logiciels, imprimantes, etc.);
Contribuer activement avec le gestionnaire des systèmes informatiques et/ou le directeur de l'informatique lors de changements dans le parc informatique;
Effectuer la mise à jour des outils informatiques pour protéger le réseau et les données, et ce, quotidiennement.
Read more
---
Work environment




---
Requested skills
Nous recherchons une personne qui répond aux critères suivants :
Excellentes aptitudes en communication verbale et écrite (maîtrise du français et de l'anglais);
Bonne connaissance des environnements Microsoft, du fonctionnement des réseaux, etc.;
Aptitudes en relations interpersonnelles, grande capacité d'écoute et de travail en équipe;
Orientation service à la clientèle, autonomie, créativité, initiative, capacité d'établir des priorités, structuré, sens des responsabilités et de l'organisation;
Doit pouvoir mener à terme différentes tâches et juger de la pertinence de chacune;
Horaire habituel de jour, mais il arrive occasionnellement que des déplacements soient nécessaires et les horaires peuvent changer à ce moment;
Une à deux années d'expérience en support technique au service à la clientèle d'un département d'informatique;
Connaissance du domaine de l'automobile est considérée comme un atout.
---
Equal Opportunity Employer
This employer is an equal opportunity employer committed to diversity and inclusion. We are pleased to consider all qualified applicants for employment without regard to race, color, religion, sex, sexual orientation, gender identity, national origin, age, disability, protected veterans status, Aboriginal/Native American status or any other legally-protected factors. Disability-related accommodations are available on request for candidates taking part in all aspects of the selection process.
---
Requirements
Level of education
College
Work experience (years)
3-5 years
Written languages
Fr : Intermediate
En : Intermediate
Spoken languages
Fr : Advanced
En : Intermediate
Other Groupe Monaco Automotive inc.'s offers that may interest you