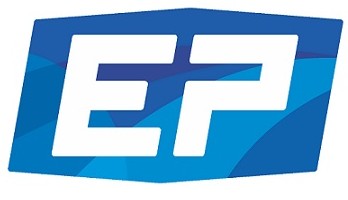 Benefits
Cafeteria
Grande salle à manger avec commodités.
Competitive salary
Free parking
Medical and paramedical expenses coverage
Assurances modulables au choix du participant.  Incluant: ass. médicament, dentaire.  Invalidité courte et longue durée, assurance-vie, assurance-voyage.  Une partie est payée par l'entreprise
Paid leave
En plus des fériés obligatoires.
Professional training and development program
Training room and company trainer.
Public transportation nearby
801
Registered retirement savings plan
REER et RPDB
Reimbursement of training and development activities
Schedule
Day hours (Monday-Friday)
Social activities organized by the company
Social Club
Vacation
---
Description
Nous sommes à la recherche d'un programmeur d'applications industrielles. Sous la supervision du directeur du département d'Électromécanique, la personne sélectionnée fera partie de l'équipe de programmation et aura à réaliser la conception, la programmation et la mise en service de projets en lien avec le contrôle de machines et d'équipements industriels à la fine pointe.

PLUS SPÉCIFIQUEMENT


Programmer des interfaces-opérateur
Programmer des applications mobiles destinées à nos projets industriels
Programmer des micro-contrôleurs
Rencontrer et discuter avec le client afin de bien orienter les projets en fonction des besoins
Supporter les succursales d'EP dans leurs projets
Read more
---
Work environment



---
Requested skills
FORMATION ET COMPÉTENCES RECHERCHÉES
Vous détenez un DEC en technologie de l'électronique industrielle ou en automatisation et contrôle
Vous avez au minimum un (1) an d'expérience en programmation
Vous démontrez une bonne maitrise des langages de programmation (Ladder, Grafcet, blocs logiques)
Votre anglais est de niveau avancé
Vous avez des connaissances et un intérêt pour la machinerie industrielle, un atout
Vous êtes orienté vers la clientèle, à l'écoute des besoins
Vous êtes reconnu pour votre autonomie et votre entregent

VIENS NOUS AIDER À RÉVOLUTIONNER LE MONDE DE L'HYDRAULIQUE DE POINTE!
---
Commissions
Programme de bonis bi-annuels en fonction des performances.
---
Requirements
Level of education
College
Work experience (years)
0-2 years
Written languages
Fr : Intermediate
En : Intermediate
Spoken languages
Fr : Intermediate
En : Intermediate
Other EP Québec's offers that may interest you