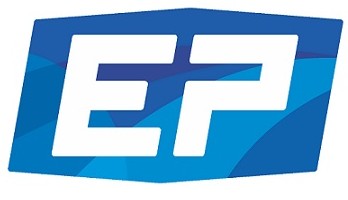 Benefits
Cafeteria
Grande salle à manger avec commodités.
Competitive salary
Free parking
Medical and paramedical expenses coverage
Assurances modulables au choix du participant.  Incluant: ass. médicament, dentaire.  Invalidité courte et longue durée, assurance-vie, assurance-voyage.  Une partie est payée par l'entreprise
Paid leave
En plus des fériés obligatoires.
Professional training and development program
Training room and company trainer.
Public transportation nearby
801
Reimbursement of training and development activities
Schedule
Day hours (Monday-Friday)
Social activities organized by the company
Social Club
Vacation
---
Description
Description
Relevant du responsable du département, le commis à l'expédition-réception travaille à la préparation, à l'expédition et à la réception des commandes. Il maintient l'inventaire en ordre et réalise toute tâche relative au maintien de l'entrepôt.
Travailler en équipe vous motive?
Vous avez de bonnes capacités physiques et vous souhaitez les mettre à profit dans une entreprise respectueuse et innovante?
PLUS SPÉCIFIQUEMENT, le commis doit :
Réception des marchandises (40%)
Effectuer la réception du matériel
Vérifier l'identification, la quantité et la qualité du matériel
Faire les entrées de matériel dans le système informatique
Placer le matériel dans les tablettes en magasin
Effectuer le triage des produits par projet
Remettre le bon de livraison et une copie du P.O. aux finances
Expédition des marchandises (40%)
À partir de la commande client, préparer le matériel (mise en boîte)
Préparer les connaissements de transport
Appeler les transporteurs
Préparer les commandes qui sont livrées
Fermer les factures pour le matériel vendu
Effectuer les retours de marchandises
Remplir les formulaires de douanes, s'il y a lieu
Fabriquer des contenants en bois pour l'expédition de grosses pièces
S'assurer que l'emballage est adéquat
Maintenance de l'entrepôt (20%)
S'assurer du bon classement des pièces en entrepôt (numéro, localisation, etc.) et des documents
Replacer en entrepôt les retours de matériel
Préparer à l'occasion le matériel
Maintenir la propreté de l'entrepôt
Read more
---
Work environment



---
Requested skills
FORMATION ET COMPÉTENCES RECHERCHÉES
Vous détenez un DES, un DEP pertinent, un atout
Vous possédez une expérience pertinente de trois (3) ans en entrepôt
Vous avez votre formation de cariste, un atout
Vous avez un permis de conduire valide
Vous possédez de l'expérience en vente de pièces, un atout
Votre anglais est fonctionnel, un atout
Vous êtes minutieux et tolérant au stress
Vous avez un excellent sens du service à la clientèle
POSTULEZ DÈS MAINTENANT !
Consultez notre profil Jobillico et notre site web pour connaître tous les avantages de travailler chez nous.
Faites-nous parvenir votre CV en personne :
À l'attention de Madame Johanne Couture
EP Québec
165, boulevard des Cèdres, Québec (Québec)  G1L 1M8
Par courriel : cv@groupeep,com
---
Commissions
Programme de commissions ou primes au rendement offert
---
Requirements
Level of education
High school
Work experience (years)
3-5 years
Written languages
Fr : Intermediate
En : Intermediate
Spoken languages
Fr : Intermediate
En : Intermediate
Other EP Québec's offers that may interest you