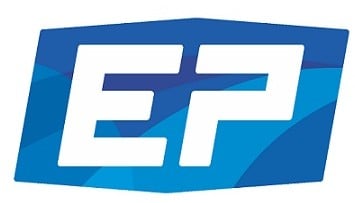 Benefits
Air conditioning
Cafeteria
Competitive salary
Disability insurance
Employee assistance program
incluant la télémédecine
Employee referral bonus
Free parking
Medical and paramedical expenses coverage
Paid leave
In addition of the non-working days guaranteed by law.
Paid sick leave
Performance bonuses
Help us reach our goals!
Professional training and development program
Training room and company trainer.
Registered retirement savings plan
Reimbursement of training and development activities
Schedule
Day shift (Monday-Friday)
Social activities organized by the company
Social Club
Vacation
Years of service recognition
---
Description
Description
Sous la direction du Chef du département, le représentant a comme principal mandat de veiller à ce que les demandes des clients soient traitées adéquatement.
Vous avez une forte prédominance pour le service à la clientèle et carburez aux DÉFIS ?
PLUS SPÉCIFIQUEMENT, le représentant doit :


Traitement des commandes (85%)
Recevoir les appels des clients
Prendre et traiter les commandes
Analyser le besoin du client et lui proposer le produit répondant le mieux à ses besoins
Présenter, au besoin, une soumission au client et promouvoir la vente
Conclure une vente et, à cet effet, s'assurer de la disponibilité du produit en quantité suffisante et effectuer la transaction dans le système
Service à la clientèle (15%)
Traiter les plaintes, identifier les pistes de solution, solutionner ou référer
Effectuer des recherches techniques afin de répondre aux besoins des clients
S'enquérir de la satisfaction de la clientèle après livraison

Avantages

Vacances et congés payés (En plus des fériés!)
Assurances collectives (Assurances invalidité, vie, voyage)
Télémédecine
Programme d'aide aux employés et famille
Club social
Régime de retraite avec cotisation de l'employeur
Vêtements au logo de l'entreprise fournis
Programme de formation et de développement
Read more
---
Work environment




---
Requested skills
Vous détenez un DEP ou un DEC dans une discipline pertinente (vente, mécanique industrielle, électromécanique ou autre)
Vous avez 1 à 3 ans d'expérience pertinente en service à la clientèle dans le domaine industriel ou en vente de pièces
Vous maîtrisez la suite Microsoft Office et êtes débrouillard sur le Web
Vous avez un bon français et un bon anglais écrit et parlé
Vous êtes tolérant au stress et fonctionnez bien sous pression
On vous reconnaît pour votre autonomie et votre excellent sens du service à la clientèle
---
Requirements
Level of education
Professional
Work experience (years)
0-2 years
Written languages
Fr : Advanced
En : Intermediate
Spoken languages
Fr : Advanced
En : Intermediate
Other EP Abitibi's offers that may interest you