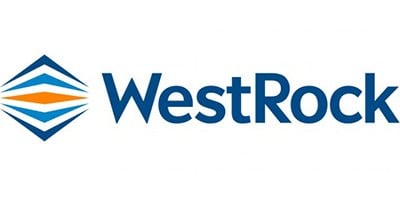 Benefits
Air conditioning
Cafeteria
Clothing monetary allowance
Competitive salary
Employee assistance program
Floating leave days
LifeWorks program
Medical and paramedical expenses coverage
On-going training
Pension plan
Professional training and development program
Profit sharing program
Salary insurance
Social activities organized by the company
Party de NoëlDépouillement de l'arbre de Noël pour les enfants des employésTournois de golfSouper-Spectacle
Vacation
Wellness program
Programme de santé incluant une contribution de l'employeur pour l'activité physique
Years of service recognition
---
Description
WestRock, c'est le plus grand regroupement en Amérique du Nord de fabricants de boîtes pliantes destinées principalement au secteur de l'alimentation, du breuvage et des produits d'hygiène personnelle. L'usine de Warwick, qui compte actuellement plus de 500 employés mobilisés et engagés, est reconnue comme un chef de fil en Amérique du Nord et l'une des entreprises les plus modernes et innovatrices.

Le ou la chargé(e) de comptes gère les besoins quotidiens des clients. Il établit les contacts nécessaires avec les différents départements de l'usine et avec les vendeurs en vue de satisfaire les exigences du client. Il vérifie l'entrée du matériel et effectue le suivi des travaux tout au long du processus jusqu'à la livraison
.
Read more
---
Work environment




---
Requested skills
À ce titre, le candidat sélectionné doit être reconnu pour sa rigueur et sa précision dans la gestion de ses dossiers. Il doit être en mesure d'établir d'excellent contact à travers les différents départements. Il doit démontrer d'excellentes compétences en communication et être doté d'un esprit logique. Le candidat sélectionné devra être bilingue (anglais/français). Le candidat doit détenir un DEC dans un domaine pertinent (un BAC et de l'expérience dans une entreprise manufacturière en service à la clientèle constituent des atouts)
---
Equal Opportunity Employer
This employer is an equal opportunity employer committed to diversity and inclusion. We are pleased to consider all qualified applicants for employment without regard to race, color, religion, sex, sexual orientation, gender identity, national origin, age, disability, protected veterans status, Aboriginal/Native American status or any other legally-protected factors. Disability-related accommodations are available on request for candidates taking part in all aspects of the selection process.
---
Requirements
Level of education
College
Work experience (years)
3-5 years
Written languages
Fr : Advanced
En : Advanced
Spoken languages
Fr : Advanced
En : Advanced
Other Compagnie WestRock du Canada Corp.'s offers that may interest you