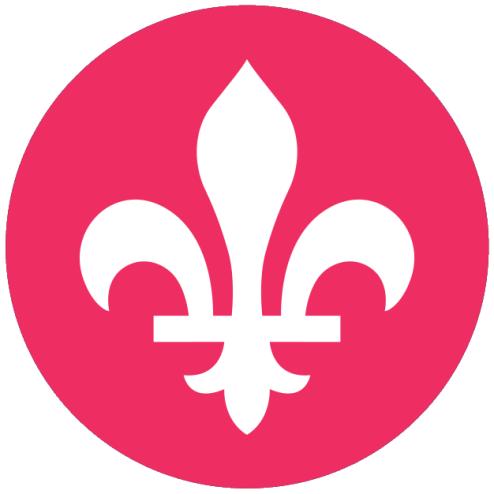 Infirmière Infirmier (Hôpital, Hébergement, CLSC)
CISSS de la Montérégie-Est
2750, boulevard Laframboise, Saint-Hyacinthe,QC
Salary

25.81 to 47.98 $ per hour according to experience

Full time , Part time

Permanent job

Day , Evening , Night , Weekend shift work

Published on

December 2nd, 2022
Benefits
Cafeteria
Dental insurance
Disability insurance
Employee assistance program
Floating leave days
Insurance
Library
Medical and paramedical expenses coverage
On-going training
Paid leave
Paid sick leave
Pension plan
Professional training and development program
Salary insurance
Social activities organized by the company
Vacation
Vision care insurance
Years of service recognition
---
Description
Un emploi dans le secteur public dans le domaine de la santé, c'est avoir l'envie de servir et apporter vos compétences pour le bien de la population.

Avec ses 16 000 employés, la grande famille du CISSS de la Montérégie-Est est le plus grand employeur
de la région et a cette mission à cœur en étant une organisation qui encourage l'engagement,
la collaboration, et le bien-être de ses employés.

Le CISSSME a des opportunités d'emplois dans différents services et avec différentes clientèles pour le secteur de Saint-Hyacinthe et les environs.

Des secteurs comme :

- À l'hôpital (Maternité - Bloc opératoire - Soins intensifs - Urgences - Psychiatrie - Médecine générale - Chirurgie - Gériatrie - Santé mentale - Oncologie - Cardiologie, etc)

- En centre d'hébergement

- En CLSC

Avantages :

Salaire selon la convention collective
4 semaines de vacances après un an de service.
Un régime d'assurances collectives.
Un régime de retraite.
De la formation et un encadrement continue.

Intéressé(e) à découvrir les emplois d'infirmiers (ères) disponibles au CISSS de la Montérégie-Est?



Tu aimerais en savoir plus sur nous, c'est le moyen le plus simple et efficace.





Ton contact pour les opportunités d'emploi d'infirmier / infirmière au CISSSME :





Geneviève Couture, Agente de gestion du personnel en soins infirmiers




Cellulaire : 514-799-6058


Courriel : genevieve.couture.csssry16@ssss.gouv.qc.ca

Merci d'adresser votre candidature dans les meilleurs délais.
Consulter notre vidéo sur Youtube : https://www.youtube.com/watch?v=zF5H15tpaBU

Le CISSS de la Montérégie-Est applique un programme d'accès à l'égalité en emploi et invite les Autochtones, les minorités visibles, les minorités ethniques, les femmes et les personnes handicapées à présenter leur candidature. Les personnes handicapées peuvent également nous faire part de leurs besoins particuliers relativement au processus de sélection pour l'emploi sollicité afin de faciliter l'étude de leur candidature.
L'emploi du féminin a pour but d'alléger la lecture du texte.
Read more
---
Work environment




---
Requested skills
Exigences :
• Membre de l'O.I.I.Q
• Diplôme d'études collégiales en soins infirmiers complété OU Baccalauréat en sciences infirmières
complété

---
Equal Opportunity Employer
This employer is an equal opportunity employer committed to diversity and inclusion. We are pleased to consider all qualified applicants for employment without regard to race, color, religion, sex, sexual orientation, gender identity, national origin, age, disability, protected veterans status, Aboriginal/Native American status or any other legally-protected factors. Disability-related accommodations are available on request for candidates taking part in all aspects of the selection process.
---
Requirements
Level of education
College
Work experience (years)
0-2 years
Written languages
Fr : Intermediate
Spoken languages
Fr : Intermediate
Internal reference No.
Other CISSS de la Montérégie-Est's offers that may interest you