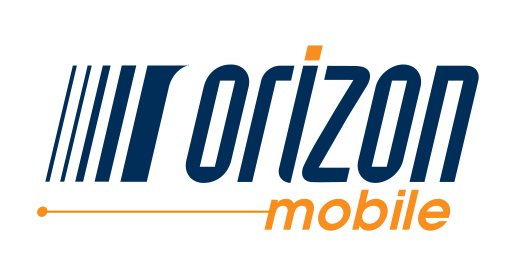 Représentant - Service aux entreprises
Orizon Mobile
829, 3ème Avenue, Val-d'Or,QC
Salary

To be discussed

37.50 h - Full time

Permanent job

Day shift work

Published on

March 3rd, 2023

1 position to fill as soon as possible
Benefits
Commitment to work-life balance
Company discounts
Competitive salary
Employee assistance program
Employee referral bonus
Life insurance
Medical and paramedical expenses coverage
Paid sick leave
Reimbursement for kilometres travelled
Telework
---
Description
Tu cherches un poste stimulant dans le domaine des télécommunications ?

Tu es motivé à faire une différence dans un milieu en constante croissance ?

Le département mobilité d'Orizon Mobile recherche un représentant des ventes externes TELUS (40h) à sa succursale de Val d'Or. C'est ta chance de venir rejoindre une compagnie en pleine expansion dans le domaine des télécommunications ainsi qu'une équipe formée de personnes extraordinaires !
Tu auras besoin d'accomplir ces tâches
Cerner les besoins des clients et recommander les meilleures solutions;
Établir des relations avec les clients en offrant des services de vente et d'après-vente impeccables;
S'assurer de la résolution des problèmes de clients de façon professionnelle et proactive;
Se tenir à jour sur les produits, les services, les promotions et les politiques.
Et voici ce que nous offrons de plus
Un téléphone intelligent à l'usage de l'emploi

Une direction qui vise le bien-être de ses employés

Une ambiance de travail exceptionnel

le

Un

programme

de formation

personnalisé

Des

activités

d'équipe

, et

plus !
Qui sommes-nous ?
Orizon Mobile est une équipe composée de gens fiers et passionnés qui se spécialise dans le domaine des télécommunications depuis plus de 30 ans. Les quelque 170 employés qui y travaillent partagent les mêmes valeurs : offrir un service client qui nous démarque de la compétition et profiter d'un climat de travail respectueux qui valorise les compétences de tout un chacun.
Équité en emploi
Cet employeur souscrit au principe d'équité en emploi et applique un programme d'accès à l'égalité en emploi pour les femmes, les autochtones, les minorités visibles, les minorités ethniques et les personnes handicapées.
Read more
---
Work environment




---
Requested skills
Compétences recherchées 
Notre entreprise offre un environnement de travail accueillant et dynamique. Fait partie d'une équipe motivante qui travaille de tout cœur pour offrir le meilleur à sa clientèle en matière de communication. Le sens de l'organisation, le leadership et le dynamisme, tu connais ? Cet emploi est peut-être pour toi !  
 
Nous recherchons quelqu'un qui a ces compétences et aptitudes 
Tu sais comment performer, même sous pression

 

Tu aimes relever des défis, atteindre des objectifs et les surpasser

 

Les clients écoutent tes bonnes solutions

 

Tu excelles dans les relations interpersonnelles, autant avec tes collègues qu'avec ta clientèle

 

Tu as une connaissance intermédiaire de la langue anglaise

 

 

Tu as de l'expérience en ventes (un atout)

 

Ta flexibilité et ta curiosité font de toi un collègue indispensable

 
---
Commissions
Salaire de base plus un programme de commissions très motivant.
---
Equal Opportunity Employer
This employer is an equal opportunity employer committed to diversity and inclusion. We are pleased to consider all qualified applicants for employment without regard to race, color, religion, sex, sexual orientation, gender identity, national origin, age, disability, protected veterans status, Aboriginal/Native American status or any other legally-protected factors. Disability-related accommodations are available on request for candidates taking part in all aspects of the selection process.
---
Requirements
Level of education
College
Work experience (years)
0-2 years
Written languages
Fr : Intermediate
Spoken languages
Fr : Intermediate
Internal reference No.