---
This recruiter is online.
This is your chance to shine!
Apply Now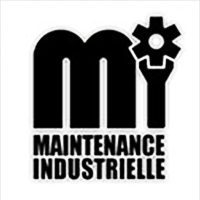 Benefits
Defined Contribution Pension Plan (DCPP)
avec participation de l'employeur .
Medical and paramedical expenses coverage
---
Description
Mécanicien(ne) d'équipement lourd
Tu es motivé par les défis et aimes les nouveaux apprentissages? Nous t'aiderons à développer ton plein potentiel.
L'avenir de MI Maintenance Industrielle est prometteur. Nous avons besoin de ton talent pour continuer sur notre lancée.
MI Maintenance Industrielle est une entreprise en pleine croissance. Nous cherchons des personnes engagées pour compléter notre équipe. Nous sommes à la recherche d'une mécanicienne ou d'un mécanicien d'équipement lourd qui ne recule jamais devant un nouveau défi.
Faire carrière chez nous, c'est partager ton quotidien avec des coéquipiers soudés qui valorisent l'entraide et le respect. C'est aussi mettre tes compétences au service d'une entreprise dynamique qui se soucie de ton bien-être et de ta sécurité. Résultat : Un environnement accueillant et un climat de travail de qualité.
Les responsabilités du mécanicien d'équipement lourd :
Effectuer l'entretien préventif de l'ensemble de la machinerie lourde (camions de pompage, chargeurs sur roues, etc.) ;
Ajuster, réparer et remplacer les pièces des équipements défectueux;
Soutenir l'équipe de nettoyage industriel au besoin ;
Toutes autres tâches connexes.
Poste permanent, à temps plein et de jour : rien de mieux quand on recherche la stabilité d'emploi.
Ton horaire : Il peut s'adapter à tes besoins, mais varie aussi selon le travail à effectuer.
Notre force : L'engagement et l'énergie de notre équipe qui cherche à se surpasser au quotidien.
Le salaire : Compétitif à discuter.
Qualités recherchées :
Débrouillard ;

Autonome ;

Minutieux ;
Pour faire partie de l'équipe, il te faut aussi :
Minimum un (1) an d'expérience dans un poste similaire ;

DEP en mécanique de véhicules lourds ou d'engins de chantier (un atout) ;

Permis de conduire classe 3 (un atout).
Read more
---
Work environment




---
Requirements
Level of education
Training
Work experience (years)
3-5 years
Written languages
undetermined
Spoken languages
undetermined
Other Mi-Maintenance Industrielle inc.'s offers that may interest you
---