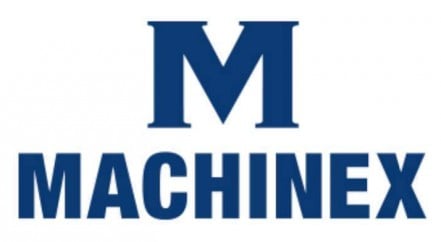 Benefits
Clothing monetary allowance
Coffee
Commitment to work-life balance
Competitive salary
Employee referral bonus
Floating leave days
Congés payés à utiliser aux choix de l'employés.
Free parking
Insurance
Un programme d'assurance-collective est en place chez Machinex:- Assurance médicaments;- Assurance paramédica;- Assurance vie;- Assurance salaire de longue durée.
Paid leave
12 congés fériés payés par année incluant 6 congés fériés durant la période de Noël et du Jour de l'An.
Pension plan
Un régime de retraite est en place chez Machinex.
Social activities organized by the company
Plusieurs activités organisées par le Club social de l'entreprise.
---
Description
Choisir Machinex, c'est faire partie d'une grande famille où tes talents seront mis à contribution et tes idées seront considérées.
Relevant du directeur ingénierie, notre candidat idéal partagera ses connaissances au département de structure.
Votre mission, si vous l'acceptez : effectuer les calculs nécessaires au niveau structure d'acier et de gérer l'uniformisation des normes.
LES AVANTAGES QUE NOUS OFFRONS:
Assurances
Prime de référencement
Régime de retraite
Horaire du lundi au vendredi de jour
Bonne conciliation famille/travail
Ton rôle
Tu souhaites participer à la conception de structure et à la réalisation de centre de tri partout au monde et dans un secteur d'activité en pleine croissance;
Tu souhaites effectuer les calculs afin de concevoir les structures supportant des équipements industriels;
Tu es passionné par les aménagements industriels uniques et non répétitifs, l'ergonomie de travail et les structures sur mesure pour des projets hors de l'ordinaire;
Tu souhaites effectuer la supervision des conceptions afin de signer et sceller les plans;
Jongler avec les différents secteurs géographiques te permettra de te sortir de ta zone de confort (Canada, États-Unis et Outre-mer);
Tu aimes rester à l'affut des nouvelles réglementations;
Tu te démarques lorsqu'il est temps d'évaluer, calculer et formuler des recommandations principalement dans les secteurs de dimensionnement, connexions, ancrages, soudure, etc.)
Tu souhaites travailler dans un domaine multidisciplinaire, tu sais prendre en considération les contraintes des autres secteurs (mécanique, électrique, etc.)
Tu souhaites effectuer des études de faisabilité selon les contraintes soumises par les chargés de projets mécaniques.
Read more
---
Work environment




---
Requested skills
Profil idéal
Tu aimes que ton travail et tes tâches soient

 

différents

 

chaque jour;
Tu possèdes un baccalauréat en génie civil ou construction;
Tu es membre en règle de l'OIQ;
Les logiciels de conception 3D n'ont pas de secret pour toi (Advance, Solidworks) (atout);
Tu recherches une entreprise dont tu seras fière. Travailler pour le bien de l'environnement c'est valorisant.
---
Equal Opportunity Employer
This employer is an equal opportunity employer committed to diversity and inclusion. We are pleased to consider all qualified applicants for employment without regard to race, color, religion, sex, sexual orientation, gender identity, national origin, age, disability, protected veterans status, Aboriginal/Native American status or any other legally-protected factors. Disability-related accommodations are available on request for candidates taking part in all aspects of the selection process.
---
Requirements
Level of education
College
Work experience (years)
0-2 years
Written languages
Fr : Advanced
Spoken languages
Fr : Advanced
Other Industries Machinex inc.'s offers that may interest you