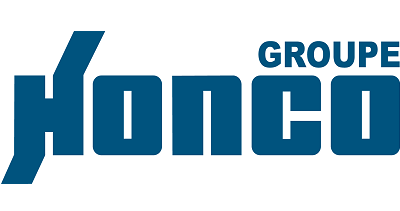 Soudeur-assembleur
Groupe Honco
600, Rue Jean-Marchand, Lévis,QC
Salary

26.00 to 32.00 $ per hour according to experience

40 h - Full time

Permanent job

Evening shift work

Published on

September 8th, 2022

2 positions to fill as soon as possible
Benefits
Company discounts
Rabais corporatif employés (Gym, lunette, forfait cellulaire, équipement de sécurité).
Deferred profit sharing plan DPSP
Employee assistance program
Employee referral bonus
Prime de référencement
Free parking
Insurance
Plan d'assurance collective (vie, salaire longue durée, médical, paramédicaus, voyage)
Life insurance
Long-term disability insurance
Medical and paramedical expenses coverage
Reimbursement of training and development activities
Social activities organized by the company
Diners, party de Noêl et reconnaissance.
Travel insurance
Vacation
2 semaines de fermeture aux congés des fêtes 2 semaines de fermeture aux vacances de la construction (été)* *Certaines de nos entreprises ne sont pas fermées à cet période
Years of service recognition
---
Description
SOUDEUR-ASSEMBLEUR - STURO MÉTAL POSTE DE SOIR


Salaire de 24$/hr à 30$/hr
Prime horaire de 2$/hr
Prime à l'embauche de 3000$*
Reconnaissance des années d'expérience des candidats
* 1500$ après 6 mois de travail continu
* 1500$ après 1 an de travail continu
L'employé doit maintenir une condition d'assiduité normale pour l'obtention de cette prime.


VOS DÉFIS:


Faire l'assemblage des pièces.
Faire le traçage, le perçage, l'oxycoupage, le meulage, la pose d'accessoires et la soudure complète de toutes les pièces.
S'assurer de connaître les priorités du jour avec le contremaître ou le chef d'équipe.
Vérifier d'avoir en sa possession les plans et les accessoires requis pour l'assemblage des pièces.
S'assurer que la pièce à assembler et les accessoires soient conformes aux plans avant de procéder à l'assemblage.
Opérer le pont roulant et le palan pour la manutention de son matériel.
Faire une vérification visuelle pour s'assurer que tout est conforme selon le dessin de fabrication.
Vérifier les symboles de soudure avant de souder les pièces pour être conforme aux plans.
Effectuer d'autres tâches connexes ou complémentaires à la demande de son supérieur
Read more
---
Work environment




---
Requested skills
DEP en soudage-assemblage.
Expérience minimale en milieu manufacturier de 1 à 3 ans.
Lecture de plans
Maîtrise des mesures impériales et métriques.
CONDITIONS PARTICULIÈRES:
Soir du lundi au jeudi de 16h à 2h, 40h semaine.
Travail en usine demandant une bonne condition physique.
---
Requirements
Level of education
Professional
Work experience (years)
0-2 years
Written languages
Fr : Intermediate

Spoken languages
Fr : Intermediate

Internal reference No.
Other Groupe Honco's offers that may interest you