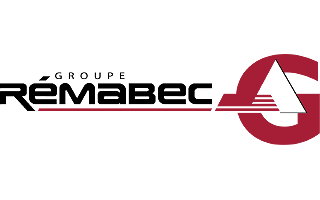 Benefits
Accidental death insurance
Competitive salary
Deferred profit sharing plan DPSP
Employee assistance program
Life insurance
Long-term disability insurance
Medical and paramedical expenses coverage
Travel insurance
Vacation
---
Description
ARBEC, BOIS D'OEUVRE INC. (usine St-Roch), filiale manufacturière du Groupe Rémabec, est présentement à la recherche de candidat(e)s afin de combler un poste d'électricien(ne).

Sous l'autorité du superviseur entretien, le titulaire du poste a pour principales responsabilités de :


Supporter les opérations et effectuer les activités de dépannage / réparation en cas de bris d'équipement ;
Réaliser les inspections des équipements électriques et des instruments de procédés ;
Effectuer les entretiens préventifs (moteur, vérification et calibration des instruments, etc.) ;
Réaliser le diagnostic et la réparation de composantes électriques / instruments ;
Lors des arrêts, réaliser les travaux d'entretien et assister pour le nettoyage interne des équipements ainsi que l'opération ;
Travailler en équipe dans un groupe de travail multidisciplinaire, de façon sécuritaire et dans le respect des règlements ;
Réaliser divers projets d'amélioration ;
Participer à l'organisation du travail et maintien de son environnement de travail dans la propreté et le bon ordre ;
Accomplir toute autre tâche connexe à son poste, sur demande de ses supérieurs immédiats.
Read more
---
Requested skills
DEP ou DEC en Électricité et instrumentation ;
Posséder une licence compagnon (OBLIGATOIRE) ;
Expérience d'une (1) à deux (2) années dans un milieu industriel ;
Connaissance des automates « OmRon » et « Allen Bradley » sera considéré comme un atout.
______________________________

QUALITÉS ET APTITUDES:


Comportement axé sur sa sécurité et celle de ses confrères de travail ;
Avoir une bonne autonomie décisionnelle ;
Démontrer un sens élevé des responsabilités et de l'organisation ;
Être dynamique et posséder un intérêt pour les défis organisationnels et changements technologiques.
---
Equal Opportunity Employer
This employer is an equal opportunity employer committed to diversity and inclusion. We are pleased to consider all qualified applicants for employment without regard to race, color, religion, sex, sexual orientation, gender identity, national origin, age, disability, protected veterans status, Aboriginal/Native American status or any other legally-protected factors. Disability-related accommodations are available on request for candidates taking part in all aspects of the selection process.
---
Requirements
Level of education
Professional
Work experience (years)
0-2 years
Written languages
Fr : Intermediate
En : Beginner
Spoken languages
Fr : Intermediate
En : Beginner
Other Gestion Rémabec inc. - Mauricie's offers that may interest you