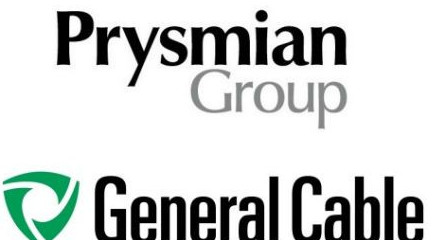 Benefits
Bursary program
Commitment to work-life balance
Company discounts
Dental insurance
programme d'assurance complet couvrant la portion dentaire, vue, médical et para médical.
Employee assistance program
Life insurance
Programme d'assurance-vie, décès mutilation.
Long-term disability insurance
Medical and paramedical expenses coverage
On-going training
Pension plan
Professional training and development program
Entreprise axée vers le développement de ses employés.  Plan de développement individuel annuel.
Reimbursement of training and development activities
Short-term disability insurance
Years of service recognition
---
Description
Description de l'employeur

Prysmian group, situé à Saint-Jérôme, est un leader mondial dans la fabrication de câbles électriques. Œuvrant dans le secteur de l'énergie, nous fabriquons des câbles pour le transport et la distribution d'énergie, des câbles spéciaux pour des applications dans de nombreuses industries différentes et des câbles à moyenne et basse tension pour les secteurs de la construction et des infrastructures.

Travailler pour nous, c'est se dépasser dans des tâches physiques variées et contribuer à l'accomplissement d'une entreprise dynamique!

Avantages

Régime de retraite à prestation déterminée
Régime d'assurances collectives complet, payé en quasi-totalité par l'employeur
Un salaire compétitif
Prime pour horaire de nuit et fin de semaine
Une stabilité d'emploi
Programme d'aide aux employés & à la famille (PAEF)
Plan avantageux d'achat d'actions de la compagnie
Et + encore


Description du poste

-Opérer une machine pour démarrer un cycle de production;
-Contrôler et régler des paramètres de la machine (par exemple, la vitesse, matière première);
-Surveiller l'alimentation de matières premières pour assurer une production continue;
-Résoudre les problèmes pouvant survenir pendant le quart de travail;
-Vérifier le produit pour repérer les erreurs ou les défauts;
-Tenir des journaux d'activité (production);
-Vérifier quotidiennement les machines pour garantir leur fonctionnalité;
-Collecter et identifier d'échantillons de produits en vue d'une inspection de contrôle de la qualité selon les besoins;
-Aider à la mise en place, le cas échéant.

Read more
---
Work environment




---
Requested skills
Profil recherché
Engagé et motivé
Expérience en tant qu'opérateur de machine ou dans un rôle similaire (un atout).
Habileté à surveiller le bon fonctionnement de la machine (être en mesure de suivre et de justifier le rendement de la machine)
Être capable de travailler en équipe et de façon sécuritaire.
Être flexible au niveau de l'horaire de travail (quart de 12 heures 4/3 ou de nuit)
Être familier avec un environnement de production
Diplôme d'études secondaires ou diplôme équivalent
Nous sommes présentement à la recherche d'opérateurs

 

qui aiment le travail d'équipe pour combler des postes sur diverses machines pour nos quart de nuit (minuit à 8h00) ou quart de 12 heures de nuit (horaire 4/3 non rotatif)


***Toutes les candidatures reçues seront traitées confidentiellement. Seules les candidatures retenues seront contactées. La forme masculine est utilisée dans le seul but d'alléger le texte.

---
Equal Opportunity Employer
This employer is an equal opportunity employer committed to diversity and inclusion. We are pleased to consider all qualified applicants for employment without regard to race, color, religion, sex, sexual orientation, gender identity, national origin, age, disability, protected veterans status, Aboriginal/Native American status or any other legally-protected factors. Disability-related accommodations are available on request for candidates taking part in all aspects of the selection process.
---
Requirements
Level of education
High school
Work experience (years)
0-2 years
Written languages
Fr : Beginner
Spoken languages
Fr : Beginner
Other General Cable & Prysmian Group's offers that may interest you