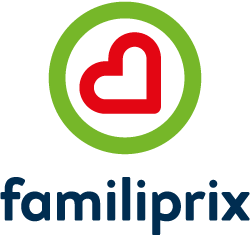 Assistant(e) technique en pharmacie
Familiprix inc.
Lévis,QC
Salary

To be discussed

Published on

September 9th, 2022

As soon as possible
Description
L'assistant(e) technique en pharmacie assiste le ou la pharmacien(ne) en effectuant les opérations de routine en pharmacie allant de la commande à la distribution des médicaments.

Faites, vous aussi, partie de la famille Familiprix.
Principales responsabilités
Accueillir les clients
Effectuer la collecte de données
Entrer les données sur les clients dans le système informatique
Préparer et classer les ordonnances
Effectuer les fonctions de caissier au laboratoire
Effectuer la prise d'appels téléphoniques
Maintenir l'inventaire des médicaments et des produits pharmaceutiques et retirer de l'inventaire le périmés, selon le protocole établi
Exigences
1 à 2 ans d'expérience dans un poste de même nature (atout)
Expérience en matière de service à la clientèle
Bonne connaissance en informatique
Bonnes connaissances en saisie de données
Qualités recherchées
Excellentes aptitudes interpersonnelles
Excellentes aptitudes en service à la clientèle
Excellentes aptitudes pour l'organisation
Bonnes aptitudes pour la communication
Capacité à travailler en équipe
Souci du détail, sens de la minutie
Discrétion
Read more
---
Work environment



---
Requirements
Level of education
undetermined
Work experience (years)
undetermined
Internal reference No.
Other Familiprix inc.'s offers that may interest you