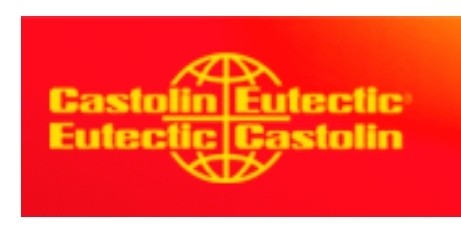 Technicien / Technicienne de Contrôle Qualité
Eutectic Canada inc.
920 André-Liné, Granby,QC
Salary

To be discussed

40 h - Full time

Permanent job

Day shift work

Published on

March 19th, 2023

1 position to fill as soon as possible
Benefits
Accidental death insurance
Dental insurance
Insurance
Life insurance
Registered retirement savings plan
Years of service recognition
---
Description
Technicien / Technicienne de Contrôle Qualité
Eutectic-Castolin est le chef de file mondial dans le domaine de la prévention et de la lutte contre l'usure. Notre gamme de produits s'étend à tous les procédés de soudage, brasage et
projection thermique de métaux. Grâce à notre croissance, nous recherchons des candidats pour développer notre équipe de ventes. Nous offrons un ensemble d'avantages sociaux ainsi qu'une rémunération concurrentielle.
DESCRIPTION DU POSTE :
Implantée à Granby depuis 1975, une compagnie d'envergure internationale œuvrant dans la fabrication de produits de soudage (i.e. poudres métalliques pour la métallisation et fils FCAW) est présentement à la recherche d'une personne pour combler le poste de
Technicien / Technicienne de Contrôle Qualité
.
Le (la) titulaire participera à l'amélioration et le développement de nouveau produits (i.e. poudres métallique pour la métallisation, fils FCAW, plaques soudés/revêtements durs) ainsi que la technologie des procédés. Ce poste en développement, offre une opportunité unique de carrière au sein d'une entreprise dynamique en pleine croissance.
1.

SOMMAIRE DE L'EMPLOI
Sous la direction du superviseur du contrôle de qualité, le technicien exécute les tâches de vérification, de tests et essais sur les matières premières, les poudres métalliques et les fils de soudage dans le cadre du Programme d'assurance qualité.
2.

TÂCHES ET RESPONSABILITÉS
Le technicien de Contrôle Qualité assume les tâches suivantes:
ü Vérifie les documents et le matériel à la réception en conformité aux spécifications requises et identifie les produits au moyen d'étiquettes sur le matériel.
ü Assiste le superviseur pour effectuer le contrôle de la qualité des poudres métalliques, des fils de soudage, plaques de soudure et des essais au laboratoire de soudage et de métallographie.
ü Rédige les rapports d'inspection appropriés
ü Coopère à apporter des solutions aux problèmes de qualité des produits et au fonctionnement du département
ü Effectuer les tests de soudage.
ü Peut assister son Superviseur sur des projets de recherche et développement
ü Peut effectuer toutes autres tâches demandées par son superviseur
ü Avise son superviseur de toute anomalie ou défectuosité et/ou avec permission, prend les mesures appropriées pour corriger la situation
ü Maintient ses aires de travail propres en tout temps et s'assure que tout le département et en ordre et propre
ü Respecte les règles de sécurité au travail au sein du département
EXIGENCES:
- Etude college (DEC) en métallurgie ou équivalent.
- Expérience en soudage/métallurgie
- Expérience en industrie
- Bilingue
- Maitrise des logiciels Excel et Word
Read more
---
Work environment



---
Requirements
Level of education
College
Work experience (years)
3-5 years
Written languages
Fr : Advanced
En : Advanced
Spoken languages
Fr : Advanced
En : Advanced
Other Eutectic Canada inc.'s offers that may interest you