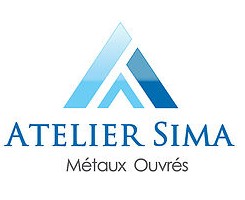 Chargé de projet
Atelier Sima
158 rang 5 ouest, Stoke,QC
Salary

To be discussed

40 h - Full time

Permanent job

Day shift work

Published on

March 6th, 2023

1 position to fill as soon as possible
Benefits
Coffee
Flexible hours
Insurance
On-going training
Paid leave
Pension plan
Social activities organized by the company
Vacation
2 semaines de la construction et 2 semaines a Noel
---
Description
À 10 minutes de Sherbrooke, nous sommes une entreprise en pleine croissance offrant des services de conception, fabrication et installation en structure d'acier ainsi qu'en métaux ouvrés. L'équipe s'agrandit! Nous recherchons un chargé de projet pour des projets institutionnels et commerciaux de grande envergure ! C'est l'occasion idéale de devenir un pilier pour notre entreprise en croissance depuis plus de 25 ans.
Les avantages de se joindre à l'équipe Sima
Milieu de travail stimulant là où l'innovation, la collaboration, l'ouverture et la qualité font parties intégrantes de la réussite de l'entreprise
Programme d'avantages sociaux compétitif
Approche familiale et centrée sur le bien-être de nos employés
Réaliser des projets dont tu seras fier!
Chez Sima, la communication est importante. Les employés évoluent dans un milieu où tous les points de vue sont valorisés et où tous sont encouragés à repousser leurs limites.
Notre mission, faire la différence dans l'industrie et dans la vie de notre équipe.


VOTRE DÉFI
Le chargé projet est responsable de planifier, gérer et s'assurer du bon fonctionnement des projets en cours visant l'entière satisfaction des clients et surtout en respectant les budgets fixés par le département de soumission.
Plus précisément le chargé de projet devra :
Planifier les échéanciers de chacun des projets
Assister aux réunions de coordination avant-projet
Assister aux réunions de chantier
Effectuer la prise de mesure en chantier
Planifier et superviser les différentes étapes du projet à l'interne (dessin, fabrication, installation)
Planifier les livraisons avec le directeur d'usine et les compagnies de transport ainsi que les locations d'équipement
S'assurer que les travaux sont exécutés selon les standards de l'entreprise
Assurer les suivis auprès des professionnels
Mise à jour des échéanciers
Assure le suivi de la facturation, extras, quittance, dénonciations, ect.
Ce n'est pas tout ! Il y a encore beaucoup d'autres avantages à travailler chez nous :
Poste permanent à temps plein
Horaires flexibles
Congé le vendredi après-midi
Régime d'assurances collectives avantageux payé à 50% par l'employeur
Régime de retraite payé en partie par l'employeur
2 semaines de congé durant les vacances de la construction (payé)
2 semaines de congé pendant la période des Fêtes (payé)
Activités sociales
Programme de formation et perfectionnement
Et plus!
Dans cette annonce, le masculin est utilisé dans le seul but d'alléger le texte. Seules les personnes sélectionnées seront contactées.

Au plaisir de vous rencontrer sous peu!





Read more
---
Work environment




---
Requested skills
Le profil recherché :
Détenir 3 ans d'expériences pertinentes,idéalement dans la gestion de projet en construction 
Leadership et sens de l'initiative
Souci du détail
Expérience en structure d'acier et structure préfabriquée un atout
Bonne connaissance de la construction
Avoir un sens aiguisé de la planification
Atout : Maîtriser la suite office
Aimer les défis et les projets complexes
Lecture et compréhension des plans d'architecture, structure et des devis
---
Equal Opportunity Employer
This employer is an equal opportunity employer committed to diversity and inclusion. We are pleased to consider all qualified applicants for employment without regard to race, color, religion, sex, sexual orientation, gender identity, national origin, age, disability, protected veterans status, Aboriginal/Native American status or any other legally-protected factors. Disability-related accommodations are available on request for candidates taking part in all aspects of the selection process.
---
Requirements
Level of education
College
Work experience (years)
3-5 years
Written languages
Fr : Advanced
En : Beginner
Spoken languages
Fr : Advanced
En : Beginner
Other Atelier Sima's offers that may interest you