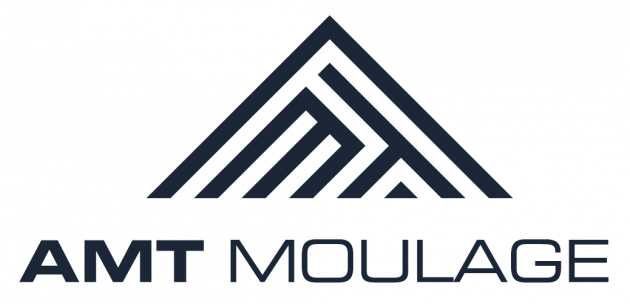 Chargé de projets en conception électrique
AMT moulage inc.
Rivière-du-Loup,QC
Salary

To be discussed

40.00 h - Full time

Permanent job

Day shift work

Published on

November 9th, 2022

1 position to fill as soon as possible
Benefits
Company supplied uniform
Dental insurance
Employee assistance program
Employee referral bonus
Free parking
Life insurance
Long-term disability insurance
Medical and paramedical expenses coverage
Paid leave
Paid sick leave
Pension plan
Short-term disability insurance
Travel insurance
Vacation
Wellness program
---
Description
AMT Moulage fabrique, à St-Cyprien dans le Bas-St-Laurent des pièces d'aluminium de grande qualité avec un procédé de haute technologie. AMT réussit ce tour de force grâce à une équipe unique. Notre production est majoritairement destinée au domaine de l'automobile, plus de 20% des voitures assemblées en Amérique du Nord contiennent au moins une de nos pièces.
Le chargé de projets en conception électrique réalise et révise des dessins de conceptions mécaniques et électriques sur un logiciel de conception assistée par ordinateur. Il est impliqué dans la fabrication et la mise en service de nouveaux systèmes et équipements et dans la modification et la mise en place de changements sur des systèmes existants. Il participe à l'élaboration/l'adaptation des documents de support pour ceux-ci. Il contribue à la résolution de problèmes sur des systèmes existants. Il effectue toute autre tâche pour laquelle sa contribution est requise.
Réaliser et réviser des dessins de conceptions mécaniques et électriques sur un logiciel de conception assistée par ordinateur (CAD)
Participer à la fabrication et la mise en service de nouveaux systèmes et équipements et dans la modification et la mise en place de changements à des systèmes et équipements existants
Participer à l'élaboration/l'adaptation des documents de support dans le cadre de la fabrication de nouveaux systèmes et équipements et lors de modifications à des systèmes existants
S'impliquer dans la compréhension des problèmes et la génération d'idées pour résoudre le problème
Effectuer tout autre mandat confié par la direction ou son supérieur
Lieu d'emploi : St-Cyprien
Read more
---
Work environment




---
Requested skills
Capacité à effectuer du dessin technique dans un logiciel CAD;
Esprit logique et capacité de conception;
Aptitudes pour le travail d'équipe;
Rigueur et sens des responsabilités
Niveau d'études et/ou d'expériences
Baccalauréat universitaire en génie électrique avec une bonne expérience dans le domaine de la gestion de projets
---
Requirements
Level of education
University
Work experience (years)
0-2 years
Written languages
Fr : Advanced
En : Intermediate
Spoken languages
Fr : Advanced
En : Intermediate
Other AMT moulage inc.'s offers that may interest you