The Ultimate Guide to IoT Career Opportunities in 2023
Find your new job!

Look for your perfect career match with the Jobillico job search!

Search Now!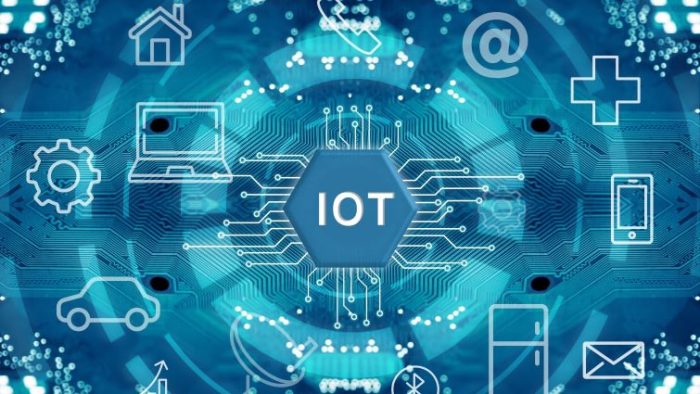 Publié le 6 September 2023
Find your next career opportunity with the ultimate guide to IoT careers opportunities in 2023.
In the rapidly evolving technology world, the Internet of Things (IoT) has become a critical requirement. It is an emerging force that is connecting the digital and physical worlds. With innovation being the driving force across different industries, these new connections are creating various career opportunities.
As the IoT industry continues to grow, the demand for talented and passionate individuals will always be on the rise. With the increase in opportunities, many people are turning to certifications and courses in order to become professionals and secure a job in this field and related industries. In this article, we will delve deeper into exploring the IoT job market and available opportunities.
IoT Career Job Opportunities
The applications of IoT are widespread, which is why so many IoT career opportunities are on the rise. Some major in-demand IoT career opportunities are available in agriculture, healthcare, tech, and other sectors.
The prominent IoT career opportunities in 2023 in demand are as follows:
1. Data Analytics
As a data analyst in the IoT industry, you collect data from your IoT devices and make use of it as required. You must have a very sound knowledge of tabulation, finding correlations, and statistical understanding as a data analyst engineer. Being familiar with these concepts helps make data presentation easier and simpler to understand.
2. Network and Networking Structure
Hardware setup solutions across the networking industry can be slightly complex. One small mistake can pose a risk to the entire structure, especially in terms of system breakdown. The Internet architect is one of the major Internet of Things career prospects. As a network architect, you will need to design the entire network structure to be foolproof and free from errors.
3. User Interface
If you explore IoT employment trends in 2023, one major finding would be the demand for the popularity of the intuitive user interface. An eye-catching and attractive interface can be your key to engaging with potential customers and selling IoT products. You will need to take care of the presentation of the products and ensure that it occurs in an effective and attention-grabbing manner.
4. Artificial Intelligence and Machine Learning 
AI and ML have become the talk of the town. These play an important role in data derivation and big data analysis. AI and ML can bring different IoT career opportunities, especially in terms of analyzing huge volumes of data. It is important to be familiar with data plotting libraries in order to present data as effectively as possible.
5. Security
When you're on the internet, your data will always be at risk of being hacked. Compromising on one device can put the entire system at risk. Just think about the importance of email encryption when transferring sensitive information within an enterprise, as an example. As an IoT security professional, you will need to conduct regular testing to safeguard the data collected and the integrity of the device. If there is any defect or flaw, it must be addressed and immediately fixed.
If you are exploring IoT career opportunities in this area, you must have knowledge of the different techniques for securing wireless connections. This includes Public Key Encryption, Vulnerability Evaluation, and more techniques that will keep organizational data information secure.
6. Safety Engineering
As an IoT professional, you will need to develop foolproof software that will protect the devices against the risk of being hacked. You must have the required knowledge to conduct penetration testing to prevent hackers from gaining control over your system.
In order to become a safety engineer, you must possess the right skill set. One of the most prominent examples is identifying loopholes and fixing them. The loopholes must be identified in the blueprint model itself. Regular investigation and communication can help achieve a faster resolution.
7. IoT Platform Developer
One of the major IoT employment trends in 2023 is being familiar with the different platform languages. The professional must have adept knowledge of IoT systems and devices. An IoT platform developer must be experienced in three major areas, which include research, technology, and data.
As an IoT platform developer, you must have strong communication skills. Furthermore, expertise in programming languages like Java, and C++ can help establish credibility across the platform. Staying updated with the latest developments and trends in the IoT sector can, however, be of great help in establishing a successful career in this field.
8. IoT Architect
As an IoT Architect, you will need to turn critical ideas into functional designs using application logic. They must be able to map the designs according to the business requirements. This will help in meeting business objectives effectively.
You need to be involved in the long-term development of projects. Becoming an IoT architect is one of the most prominent Internet of Things career prospects and also provides a higher salary package. The average salary of an IoT architect is around $165,000 annually.
9. Cloud Computing
IoT professionals must be familiar with cloud computing technologies. It helps with massive amounts of data management. Furthermore, it will also help with easier data production.
Professionals will be able to generate huge amounts of data in an efficient manner. The use of cloud databases will make production easier. Using the internet will help them connect different devices across a network to complete specific tasks.
10. Big Data
Most of the real-time data generation occurs on IoT devices. As an IoT professional, you need to manage a huge amount of data. It is crucial to possess the skill of real-time data management. Big data tools help with analysis, which is one of the most in-demand IoT jobs.
Possessing knowledge of big data management can be of great help. Moreover, working with AI for big data will help generate positive results. Through this, you will be able to generate and record data faster. With big data skills and AI skills, professionals can develop algorithms that will help organize and manage data.
Skills Required for an IoT Developer
Becoming an IoT developer means you need to have the right set of skills. Some of the major skills required for an IoT developer are as follows:
Embedded Software Development
The combination of hardware and software components leads to endpoint IoT devices. Since the processor is being deployed across different industries, being familiar with embedded software development can help establish a career in this field.
For embedded software development, you must be familiar with the C programming language. It is lightweight, thereby bringing faster processing. C can help in writing level code. Other programming language skills to possess include C++, Java SE Embedded, and Java ME Embedded.
IoT professionals have been contributing significantly to the sensor industry. Over time, there has been a significant development in the industry of sensors. Different types of sensors have come into existence, which has also brought numerous transformative changes.
As an aspiring IoT developer, you must have complete knowledge of sensors and how they work. Furthermore, you must also know how to integrate these sensors into the IoT structure. An in-depth understanding of wireless solutions with embedded systems and their impact on IoT networks is important.
AutoCAD is one of the major skills you must possess to land IoT career opportunities. To combat the risk of hacking, the difficulty level of IoT devices is increasing. Thus, it is important to have adaptable software, which will help promote IoT development initiatives.
With the help of AutoCAD skills, the IoT professional will be able to address different IoT engineering cases. This will help bring about the necessary changes across smart devices and IoT products. The AutoCAD skills will help in the standardization of the process. Moreover, it will also bring personalized solutions. This will help boost your credibility as an IoT engineer.
API Automation and Testing
The Application Programming Interface (API) allows IoT devices to exchange real-time data. It is crucial that IoT developers are familiar with API testing, as it will help develop communication across two devices.
IoT has a complex nature, which is why it is important to ensure distribution and automation. When carrying out the tests, it is important to note them down thoroughly. This will help bring about the desired changes and eventually better improvements.
Career: IoT Training and Certificate
IoT training can help you establish the necessary skills that will help you grow in your respective field. It will help you develop all the important skills that will make the job extremely easy. By becoming a certified IoT professional, IoT integration will become easier.
Furthermore, you will also be able to establish your career in this field. IoT jobs are the most in demand jobs, which is why you must consider training in them.
The right IoT training and certification program will have all the necessary course details, which will enhance your knowledge about IoT. These courses have lectures, hand-outs, study materials, and guides. Having an IoT certification proves that you have the skills and knowledge to be a professional in the respective field. They will also provide a detailed IoT career guide. Thus, it will bring forth various IoT career opportunities in 2023 and into the future.
Conclusion
Establishing a career in IoT can definitely play an important role in the long run. With the speed at which digital technology is becoming an integral part of almost all industries, there will be many IoT career opportunities in 2023 and beyond. Since the demand is so high, establishing the right skills and landing a job will eventually play an important role in getting a higher salary. As an IoT professional, you will get to learn different things across different sectors.
Moreover, getting certifications can also help promote your skills and help you land a job. So, are you ready to take advantage of the best IoT career opportunities? Use the ultimate guide to IoT career opportunities in 2023 to make sure you complete a reliable educational program, get skills, and establish yourself in this growing and emerging job market.