The 5 Most In-Demand Jobs in Montreal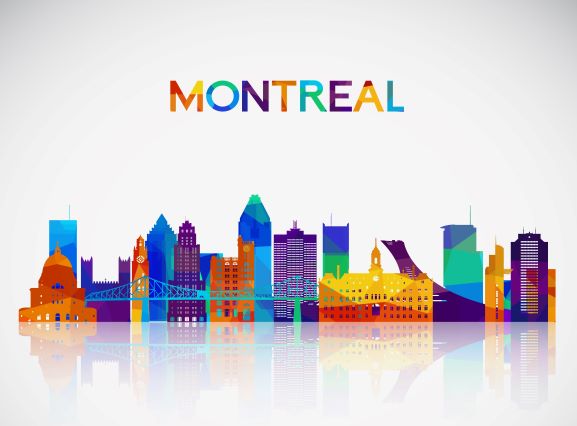 Publié le 9 December 2020
If you are wondering how to get a job in Montreal, it's important to know the industries and sectors that are looking to hire. The 5 most in-demand jobs in Montreal offer opportunities in different industries for qualified and skilled workers.
Montreal is Canada's second largest city in terms of population and economic development. As the city continues to grow and expand, it remains a popular destination for professionals looking to build their careers. Whether you like to work with your hands, be part of a strong office team or help others in your community, there are in-demand jobs in Montreal that will help you meet your career goals.
The 5 Most In-Demand Jobs in Montreal
Registered Nurse
The Job: A Registered Nurse (RN for short) is a skilled healthcare provider working in hospitals, clinics and other care facilities. RN's can assist patients dealing with a number of health issues, including long-term patients in hospitals to patients requiring urgent care in emergency rooms. The events of 2020 have made it clear that knowledgeable and caring healthcare workers are vital to our society, and ensuring that this will remain one of the most in-demand jobs in Montreal. Like many major Canadian cities, Montreal is looking to expand the number of Registered Nurses and healthcare workers in the city.
Requirements: Meet the qualifications to receive a Nursing Permit issued by the Ordre de Infirmières et infirmiers du Québec (OIIQ). While Quebec is the only province that does not require a post-secondary degree in Nursing from an accredited university, having one is still considered an asset, as is completing the Canadian Practical Nurse Registration Examination (CPNRE).
Average Salary: $80,122 per year
Auto Mechanic
The Job: Even with the changed work landscape of the past year, vehicles remain on the road and in need of upkeep. Auto mechanics repair and maintain vehicles of all makes and models. They perform every task from changing oil and replacing tires to structural repairs and engine overalls. People look for mechanics that they feel are knowledgeable, trustworthy and committed to quality work. Due to Montreal's place in the Quebec-Windsor Corridor, both the most densely populated area of Eastern Canada and one of the busiest commercial transportation routes in the entire world, there is a need for auto mechanics qualified to work on transport trucks and other heavy duty vehicles. These mechanics can be employed by major transport companies to perform regular maintenance, while auto mechanics can also own their own garages and be self-employed.
Requirements: Successfully complete a Diploma of Vocational Studies (DEP) in Automobile Mechanics, and register with the local trade association. Aspiring mechanics can also complete apprenticeship programs with experienced mentors, consisting of at least 2000 hours of work followed by successfully applying for a competency card, eventually gaining a Certificate of Qualification. For auto mechanics seeking to work on larger commercial and industrial vehicles, there will be additional education requirements to ensure they have the necessary skills and abilities.
Average Salary: $54,600 per year
Teacher
The Job: Teachers educate students by creating lesson plans, devising assignments, holding tests and exams, all to ensure that students are learning the material in line with the provincial curriculum. There is obviously a difference between primary and secondary school teachers, and university professors, but they both speak to the opportunities to be found in Montreal's growing educational field. Montreal is one of the education capitals of the world. It is home to world-class learning institutes, such as the top-50 in the world ranked McGill University, that attracts students from across the globe. There is also a growing population of families in the city and the surrounding areas. This means there are opportunities for teachers, professors and educators at every level, and these remain in-demand jobs in Montreal.
Requirements: A Bachelor of Education degree from an accredited university and a Teaching Diploma from the Ministère de l'Enseignement. A number of schools will also require membership in the Quebec Provincial Association of Teachers (QPAT).
Average Salary: $67,567 per year
Construction Crew
The Job: Montreal is the second-fastest growing city in Canada and it takes a lot of people to keep expanding and building. Working in construction is a physically demanding but rewarding career, as construction workers complete residential, commercial and industrial construction projects that literally change the face of the city. Each construction crew has many different roles, from specialists to general contractors meaning that there are opportunities for builders with all types of expertise. These remain in-demand jobs in Montreal, with construction companies always looking for skilled and qualified workers.
Requirements: Obtain either a competency certificate from the Commission de la construction du Québec (CCQ) or a certificate of qualification issued by Emploi-Québec. Each construction company will have their own additional requirements, ranging from certifications and completing apprenticeships to joining a trade union and getting hands-on experience. If you have experience working in construction in Ontario and are now looking for work in Montreal, there are specific intra-province agreements to facilitate this.
Average Salary: $19.83 per hour
Visual FX Artist / Animator
The Job: Dream of working in show business? You can find a great career bringing movies and TV make-believe to life right here in Montreal. The city is home to multiple visual effects companies, where skilled programmers and artists create entire worlds from nothing more than a green screen and computer code.
If you've been drawing in your sketchbook everyday since watching a lion, warthog and meerkat become best friends, you can also start your career as an animator in Montreal. In addition to companies producing TV and film animation, there are also courses available at the School of Digital Arts, Animation and Design (NAD) at the University of Quebec, as part of LaSalle College and other learning institutes in the city which will help you learn the skills you need to make your art your career.
Requirements: Degree/Diploma/certificate in visual effects, certain companies have specific prerequisite knowledge and experience. You will also need a creative eye and a strong work ethic to complete the hundreds of frames needed for every minute of film.
Average Salary: $51,604 per year
Montreal is an exciting and fast-growing Canadian city, with employers looking for skilled and qualified job applicants. No matter your professional goals, you will be able to build a strong career there. Get your resume and cover letter ready, and start applying for one of the most in-demand jobs in Montreal.
Still looking for the perfect job opportunity? View Part 2 of our list of the most in-demand jobs in Montreal!