How to maximize the benefits of your Master's studies?
Find your new job!

Look for your perfect career match with the Jobillico job search!

Search Now!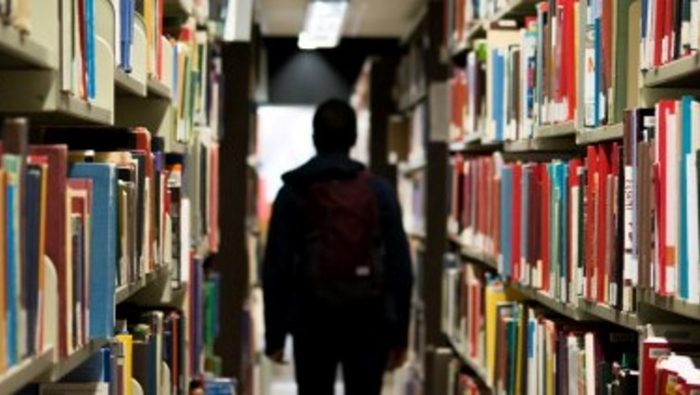 Publié le 4 December 2018
Many reasons can explain why we want to pursue Master's studies. It can be to open more doors on the job market, to realize a project that we're passionate about or simply to increase our knowledge. But when you finally have your diploma in your pocket, what can you do to get the most out of it?
Julien Gendron, Human Resources Coordinator at Jobillico, answers our questions on the subject.
---
How can aspiring Master's degree students discover the full diversity of career options that are available in their particular field of specialisation?
---
Students have to be curious; you don't always know how many doors your education program can open. You must do your research and be on the lookout for any opportunities! To get some information you can talk with your internship supervisor, watch for job offers on the web on platforms such as Jobillico, consult your campus's employment services, etc.
---
How do employers value a Masters' degree in comparison to a Bachelor's?
---
When I receive an application from a candidate with a Master's degree, I feel like this person would bring something more strategy-wise to the company and that he or she may potentially have a more long-term vision of what they would like to accomplish in the position. Considering that Bachelor degree programs regardless of field of study cover topics in a broad sense, whereas Master's programs are more specialized in a specific area of study. Having a Master's degree also shows your passion for your field of study.
---
Is there a vicious circle – employers prefer experienced applicants, but applicants need employment opportunities to gain experience? If yes, what is the solution for both employers and job applicants?
---
Yes and no. In my opinion, it's better to get some work experience in your field of study before beginning your Master's. Why? You'll have an even better idea of what you like, and you'll learned more about you chosen career and yourself as a professional. It's important to have realistic expectations about the job market and to know your own value to appropriately sell yourself in your applications to jobs and during job interviews. A solution for applicants and employers to transcend the lack of experience is the development of internship programs. That way, applicants can gain concrete experience while employers can give young professionals an opportunity to experience what their future career would be.
---
What are the skills that employers value most in Master's degree holders and how can students actually gain this skill set while at university? (Practical projects, field work, internships, study abroad/exchange semester, etc. in addition to all classroom learning.)
---
The most desired traits that interviewers look for in applicants are their analytical sense, their sysnthesis skills, their visionary way of thinking, their redaction and research skills etc. These qualities can be developed during internships, part-time jobs, or even through volunteering.
---
How can young professionals maximise the benefits of their Master's studies?
---
I would say that a way young professionals can maximize the benefits of their Master's studies is to be constantly aware of new opportunities! It's by actually working that you maximize the value of your knowledge. So whether it's through a job, internship or even volunteering, you have to put in practice what you've learned!
---
Where can students get career advice and when is it best to start the job search? (university career centres, career counsellors and coaches, job agencies, etc.)
---
Universities usually offer services such as career counsellors, which is a good place to start. After that, you can get information during networking events or join online networks such as Jobillico.com to help you in your search. I would recommend graduate students to start their job seeking by selecting some businesses that they would like to work for and then select some specific jobs which interest them. Then, you can start sending resumes 2 or 3 months before finishing your studies. Before that, employers generally don't have the time nor want to wait that long for you to finish your studies.
Share your top dos and don'ts for a first job application resume?
The most frequent error in a job application is that job seekers focus too much on their educational background. Hundreds if not thousands of people have the same academic experience as yours. You have to stand out! Emphasize the skills that you've gained during your studies or previous work to show what you can bring to a company.
---
At Jobillio, we believe that "everyone deserves to be happier at work". What is your advice to students and young professionals who want to plan their career and education to ensure a rewarding experience?
---
My number one tip: get to know yourself! Seize all opportunities to gain work experience, in order to understand who you are and what are your strengths and weaknesses. Also, take the time to get information on the curriculum that interests you the most to be sure that the career you are aiming for aligns with your aspirations. One final note, I'd like to emphasize that you must have realistic expectations about the job market. It is competitive and you will have disappointments but don't give up. You will find your own version of success!