A 7-Step Guide to Conducting an Employee Exit Interview That Benefits Your Company
Find your new job!

Look for your perfect career match with the Jobillico job search!

Search Now!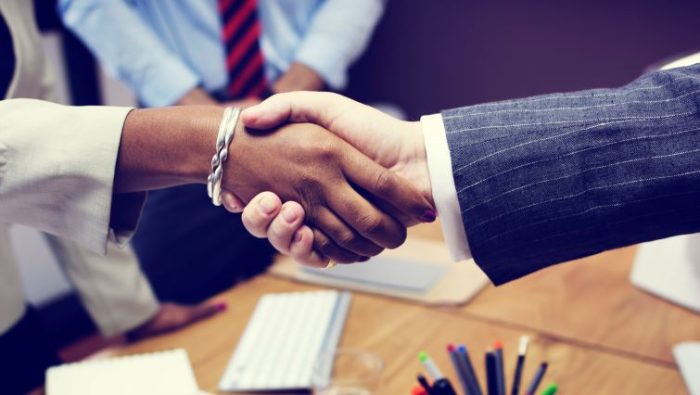 Publié le 11 April 2022
Employee departures are never easy, but following a 7-step guide to conducting an employee exit interview that benefits your company will allow you to learn as much important information as possible.
As a business owner, you have almost certainly witnessed some workforce changes over the years. And while a low level of attrition is to be expected across most workplaces, the rates of employees leaving their jobs skyrocketed in the past couple of years.
Dubbed "The Great Resignation", this widespread phenomenon started soon after the outbreak of the coronavirus pandemic, and it's not showing signs of slowing down anytime soon.
If you want to protect your business from high levels of turnover and employee dissatisfaction, it's paramount to get employee feedback as to why they are leaving in the first place. Conducting an employee exit interview can be one of the most insightful and accurate ways to achieve that level of awareness – and make sure that mistakes don't get repeated in the future.
Keep reading the 7-step guide to conducting an employee exit interview that benefits your company to learn more about exit interviews, their importance, and how to run flawless exit meetings each time.
Understanding exit interviews and their significance
Sometimes called "exit surveys", exit interviews are meetings conducted between an employer and an employee who is leaving the company. The main aim of an exit conversation is to gain some employee feedback on the reasons that led that employee to resign – but their scope can extend much further than the departing staff member.
By conducting professional, thorough, and meaningful exit interviews, employers and HR managers can:
Unearth the real motivation(s) that drove an employee to leave their job
Find out about any specific issues within that employee's role, the company's management, or the company culture as a whole
Leverage the findings to take tangible steps towards improving the areas that have been highlighted as potentially problematic
Create a better, more fulfilling work environment that eventually enables them to reduce employee churn rates and improve employee relations
Improve all aspects of remote employee management – from onboarding to offboarding of staff
A 7-Step Guide to Conducting an Employee Exit Interview That Benefits Your Company
Now that you know what exit interviews are and why they are so important to the health of your business and workforce, let's take a look at some strategies to ensure you always conduct an impeccable employee exit interview.
1. Make sure every leaving employee is offered an exit interview
Some HR managers and business owners still make a huge mistake: offering exit meetings only to those employees that they deem particularly valuable or who hold senior positions within the company.
With most companies almost entirely focused on aspects such as digital transformation, system security, and risk management, finding the time for an exit conversation can seem challenging.
To ensure that your business reaps all the benefits of exit interviews, though, you should offer the possibility to hold a meeting with every employee who hands in their letter of resignation. Why?
Think about your company as a complex and articulated machine composed of many different working parts – some smaller and cheaper, others larger and more expensive. For the whole machine to function flawlessly, every single part needs to work at top performance.
So, if you want to run a thriving, profitable business, you need to pay attention to all the different components of your company: from your junior staff to your most senior executives.
2. Plan in advance and be transparent
The day of your employee exit interview is fast approaching, and the name of the game now is "planning". To run a great and effective employee exit interview, you'll want to be prepared by deciding in advance which questions you are going to ask, which topics you want to cover, and where you want to hold the interview.
If your outgoing employee, for example, works remotely, it can be helpful to offer them a virtual exit interview by using secure video conferencing software. If not, ensure that you have booked a room and a time slot that gives you and your employee all the privacy that you need to discuss everything in detail and without any rush.
You can also consider sending them a list of questions or topics that you would like to approach ahead of your conversation. Not only will this enable them to feel more at ease during the actual interview, but it will also help them to prepare more thorough and accurate answers that provide you with better insights and information about their choices.
3. Select the best time
Generally, your employee's last few days at work are going to be pretty busy, especially if they involve preparing a handover to a new recruit. For this reason, it's wise to schedule their exit interview either on their very last day, or on one of the days following their departure.
If you decide to arrange the meeting after they have officially left the company, try not to leave it longer than a week. This is the ideal time for them to take some distance from everything without starting to feel too detached or distracted – especially if they have already started a new job. Always seek the input of the employee regarding the best time slot of their employee exit review, with the goal of creating a schedule which respects the time of both employee and manager.
4. Don't be too formal
Exit interviews should be as relaxed and informal as possible. To achieve this, you might want to consider the setting of the meeting. Instead of the office, why not invite your outgoing employee to a local café or restaurant? This is another opportunity to seek the feedback of the departing employee. While a more relaxed setting will be welcome by some, if they want maximum privacy and no distractions, a conference room may be best.
Alternatively, if your office has a cafeteria or a canteen, you could grab a coffee together and take some time to discuss things in that kind of setting. Is your employee working remotely? As they might be dialing into the conference call from their lounge, make sure you are also going to be in a similar, homely setting.
5. Know what to ask
When it comes to the questions you are going to ask, you need to be very thorough but at the same time respectful and empathetic of your employee's decision.
If you are the business owner and feel like you won't be able to run an employee exit interview without feeling discouraged, upset, or otherwise emotionally involved, it might be wise to ask another senior member of the company or a member of HR to handle it.
In general, a good list of questions to ask during an exit interview looks like this:
Are you running a virtual exit interview? You could use screen sharing apps to help your outgoing employee prepare for their upcoming question and make the whole interview more interactive and engaging.
6. Focus on the leaver, not on yourself
It can be difficult to resist the urge to talk about how great your company is, especially if you're the owner. However, it's essential that you keep the focus on your outgoing employee, not on yourself or on your company.
In fact, why not ask your outgoing employee whether they would like a specific person to run their exit interview? Perhaps, they got on particularly well with their line manager, or with someone within the HR department.
Ensuring that your employee feels comfortable and free from any judgment is vital if you want to obtain authentic feedback that you can use to inform better and more valuable business decisions in the future.
7. Learn from it, and share any important lessons
Once your employee exit interview is over, your work is far from done. In fact, it's often just the beginning of a different type of task: learning from your outgoing employee's responses, sharing their feedback with the rest of your team, and shaping future business decisions accordingly.
Perhaps, your employee exit interview has highlighted deep-rooted problems with your company's culture, or your leaving employee has voiced dissatisfaction around their benefits and financial wellness. In more serious cases, you might have discovered issues around harassment and discrimination.
Whatever the findings, it's crucial to take some time to ponder them, discuss them thoroughly with other team members, and work together to improve whatever was found as lacking, problematic, or challenging.
The Takeaway
An employee exit interview is an essential tool that employers can harness in order to find out the exact reasons behind an employee's decision to leave their job. Every company across every industry can benefit from them – from top SaaS companies to small and nimble start-ups.
Through a professionally-conducted, yet informal and relaxed exit interview, employers or their representatives can unearth issues within the company policy and take actionable steps to fix any mistakes. Following the 7-step guide to conducting an employee exit interview that benefits your company will help you gain important information, identify potentially serious issues, and hopefully address an employee departure in a professional and respectful manner.
As a result, employee satisfaction rates across the company can increase, while employee turnover can remain low.