The Benefits of Using Software for the Onboarding Process in the Age of COVID-19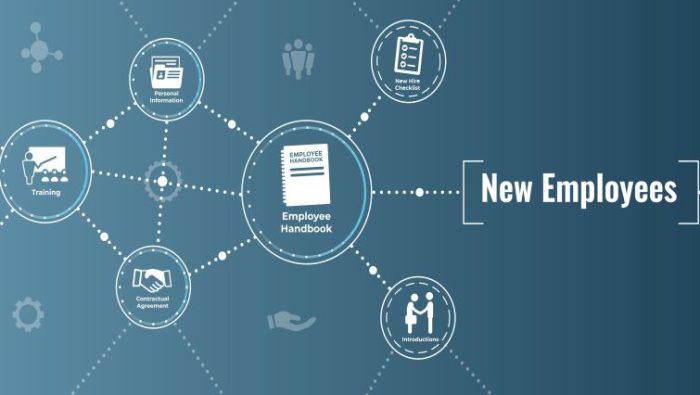 Publié le 17 May 2021
Creating an engaging, organized onboarding process in the age of the COVID-19 pandemic is a big challenge. Most traditional ways of welcoming a new employee to the team involve being physically present. To avoid diminishing employee engagement, onboarding software can help businesses big and small to bring new members into the team.
The workplace is still settling into the new normal after being shaken up by the challenges of the COVID-19 pandemic. As with many other facets of the workplace, the onboarding process has gone digital. Colleague meetings, office tours, and training sessions are increasingly carried out via video conferencing, but many new employees aren't happy with the change. According to a recent Capterra survey of over 1,000 Canadian employees of small businesses, 42% of workers said they'd prefer to be onboarded in person.
Ensuring new hires have a smooth transition into the team while working remotely is challenging, but vital. New employee orientation is the first step in joining an organization; it sets the stage for their expectations to be met or for disappointment to sink in. Not providing an interactive onboarding experience leads to a lasting lack of employee engagement and, eventually, employee turnover.
To make an employee's first impression of the company a positive one, managers should ensure they have a comprehensive employee onboarding plan.
Since the pandemic has made in-person orientation a logistic impossibility, onboarding software can be a great solution to engage incoming employees completely virtually.
What Is Onboarding Software?
Before diving into the choices of onboarding software tools, a general definition would be useful. Onboarding software is any digital platform that helps users organize the hiring and training of new employees. These programs are designed to streamline the tasks associated with starting a new job such as filling out new hire paperwork and watching training videos. Creating a uniform onboarding process helps upper management monitor employees' progress and ensure that they're engaged during online employee onboarding.
The most common features of onboarding software are geared towards management, helping program managers optimize the onboarding process for newcomers and streamline their own onboarding workload. These features facilitate a completely digital completion of onboarding tasks like documentation requirements, colleague introductions, and training planning.
A few of the most common features of onboarding tools for new employees include:
Course creation and management: Create or upload employee training modules and assign them to new hires.
Training progress tracking: List onboarding tasks in one place and monitor the progress of new employees.
Task & mentor assignment: Assign onboarding tasks and appoint team members to mentor newcomers through parts of the onboarding process.
File management: Keep important documents and digital forms safe and accessible with cloud-based storage.
Digital verification and signature: Allow employees to upload documents and verify their identity completely digitally.
Employee portals: Create a space for new employees to read and keep track of company materials and resources (i.e. employee handbooks, job descriptions, orientation presentations, benefits, etc.).
An onboarding software with these core features can aid businesses with streamlining their onboarding process and offering an immersive experience, even in the wake of COVID-19.
The Benefits Of Using Software For The Onboarding Process
The arrival of the COVID-19 pandemic has changed a lot about the way we work, although not everything has been easy to adapt. Onboarding remote workers has been challenging for companies in every industry, as traditional onboarding often focused on physically introducing a new employee to their workplace, team, and company. Leaving a new employee orientation plan unchanged from the in-office standard can lead to frustrated and disengaged employees.
With the comprehensive digital employee onboarding experience that onboarding software provides, businesses can continue to provide an engaging welcome and a smooth transition into the workplace. The benefits of onboarding tools for new employees last well beyond their work debut and can influence employee engagement for good.
Connect New Employees To Team Support
Team building has always been a vital part of employee onboarding, but the social restrictions caused by the COVID-19 pandemic make it more important than ever. Our Capterra survey showed that 34% of Canadians felt isolated while working from home—an early sign of employee burnout. While the feeling of isolation isn't strictly a work problem, providing employees with the tools they need to create a supportive team environment can help ease the negative effects of social distancing.
Onboarding software gives managers a dashboard to control and oversee the tasks awaiting new hires, including team introductions. Many online employee onboarding programs also have a 'mentor feature,' where managers can assign seasoned employees to take over different aspects of the onboarding process. This makes facilitating team meetings easier and reduces the chance of a new employee missing any important introductions. Connecting new hires to the rest of their team members builds a sense of workplace community that will help them feel supported through the onboarding process and beyond.
Foster A Productive Remote Work Environment
Productivity levels have always been a big concern for managers considering a remote work model. Managers strive to create an office environment that's conducive to concentration; they can't physically replicate that when employees work from home. They can, however, give employees the tools they need to overcome distractions at home.
The key to establishing a productive remote work culture is to understand the needs of your employees. In our recent Capterra survey, 62% of Canadians who felt more productive at home attributed their success to flexible working hours. The benefits of a flexible work schedule are known, and it's also true that a flexible timeline for new employee orientation can help new hires have a productive start.
With onboarding software, you can organize the training process to give employees enough time to train at their own pace. A flexible onboarding schedule allows trainees the time to reflect and ask questions about their training as they go through it. It also allows them to plan training modules around their most productive times, which can lead to higher retention overall.
Keep Employees Safe With Cloud-Based Document Management
As workers around the world went into lockdown due to the COVID-19 pandemic, many left their desks behind overnight. Paper reports and signed documents became dangerous to pass around physically, so file sharing went digital. Even with digital tool options and safety restrictions in place, 69% of newly hired employees reported filling out new hire paperwork in person. Having employees sign documents in person during a pandemic doesn't just risk their health; it also puts employee happiness at risk.
Employing an onboarding software that has e-signing and file management features keeps new employee orientation processes online and safe. Instead of risking employee health by meeting in person, use of an onboarding tool shows employees a considerate and supportive company culture. Storing, signing, and working on important files in a digitally accessible location will keep onboarding remote workers both safe and grateful during the pandemic.
As workplace trends continue to be influenced by the COVID-19 pandemic, the focus should remain on giving onboarding employees the support, guidance, and tools they need to start their jobs successfully. This can be accomplished through the benefits of using software for the onboarding process in the age of COVID-19.
Survey Methodology
The Capterra HR in the New Era Survey 2021 was conducted in January 2021. In Canada, 1,012 employees aged 18–65 responded to our survey. We surveyed workers at small businesses with 2-250 employees in the following countries:
Germany (1,098 responses)
United Kingdom (1,050 responses)
Canada (1,012 responses)
France (1,001 responses)
Italy (1,000 responses)
Spain (999 responses)
Brazil (994 responses)
United States (922 responses)
Netherlands (883 responses)
The responses are a representative sample (by age and gender) of each country's population. We worded the questions to ensure that each respondent fully understood the meaning and the topic at hand.