Back on the Job Market? Tips and Tricks for a Great Return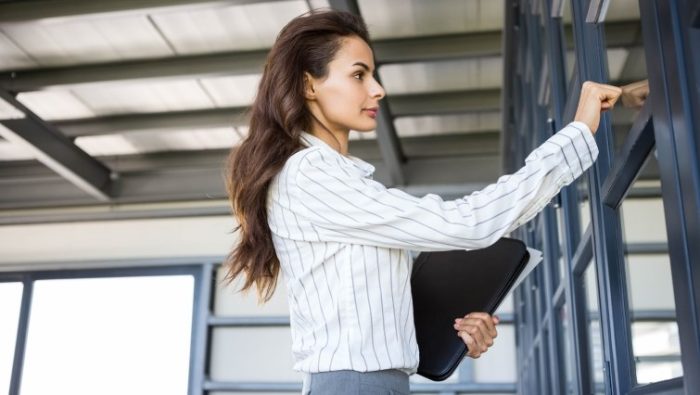 Publié le 7 December 2018
Whatever the motivation may be and whether your absence lasted 2 months or 5 years, the time has come to get back in the saddle! Here are some tips to make your return easier and more successful, especially if this feels overwhelming or even scary!
Where to start? The key is to know yourself and your objectives.
Going back to work after a leave of absence means you need to learn, or perhaps relearn, about yourself. Whatever the industry or field, whether it's the same as before or a new one, you will need to define your objectives. The questions listed below will help you clarify those.
What sort of job are you looking for?
You'll need to assess your qualifications and relevant experience. If you're aiming to switch to a different field, you should really figure out the reasons why you wish to do so. Such questions could well turn up during the interviews, so it's wise to be prepared! Give some thought to what you know about the job and the current state of the market. Consider the following:
What are the opportunities in this industry as far as hiring is concerned?
What kind of businesses are currently hiring? Do you know any of them?
Moreover, you may find that your professional capacity and your expectations have changed during your absence. Some rethinking may be in order to fit your current situation. Again, give some thought to the following:
What are your expectations as far as wages or salary are concerned?
What tasks would you like to be assigned to?
What kind of workplace would you prefer?
How easily can you commute and over what distance?
What working hours are best for you?
Have you considered full-time employment? What about a part-time or even a temporary job?
What sort of professional environment are you aiming for?
What are your professional values and work ethic?
The answers to these questions lie in taking a good look at who you are now; you need to consider your strengths and weaknesses and build a realistic set of goals that match your current situation. While this may seem like an easy thing for some, such planning can be quite stress-inducing: our next tip is to learn to relax!
The art of relaxation.
The first step in learning to relax is to identify the sources of stress. These come in all shapes and sizes and will vary wildly from one person to another. What matters the most is to be perfectly honest with yourself and pay close attention to your physical and mental reactions.
Another key strategy is to break the cycle of isolation. If you haven't been active on the job market for a few years, it would a great idea to find yourself a mentor. Someone who knows the industry can provide invaluable help and insight. Remember that if you don't ask questions, you're not going to get answers.
Minimizing stress also involves evaluating best and worst possible outcomes:
Ask yourself what would be the worst possible outcome of returning to work.
Now imagine the very best that could come out of it: the dream come true!
In all likelihood, what the future has in store for you is going to be somewhere between these two extremes. How well can you cope? Assuming things don't really turn out for the best, is it all that bad? Putting things in perspective will go a long way towards relieving anxiety. Once you've done this, start preparing. As in any endeavour, a well-prepared person is better equipped to deal with the inevitable hick-ups. Invest the time needed to make your return to work a successful and fulfilling part of your life.
Taking the first steps.
You're about to set out on your job search: how do you proceed? The most essential piece of advice here is to be ready to speak of yourself on a professional level. For example, you might write up a list of transferable skills you've picked up not only at work, but also during the time you were off. Say you left your last job to take care of your family: you have probably developed a capacity to manage time and resources which would be an asset for any business. Don't underestimate these abilities!
Seeking advice: a winning strategy.
In a nutshell, picking up your professional life again after a leave of absence is challenging if you have no overall plan. Remember to use time to your advantage. Our last tip would be to seek qualified help. A job counsellor can help you navigate the newest techniques in searching for a job or how to handle the reasons behind your absence during an interview. You'll get the chance to better define your objectives and acquire solid, professional guidance to make a grand (re)entrance on the job market!
Amélie Simard, Intern at GIT
Overseen by Julie Gosselin, Job Counsellor at GIT