The Benefits of Working Abroad
Find your new job!

Look for your perfect career match with the Jobillico job search!

Search Now!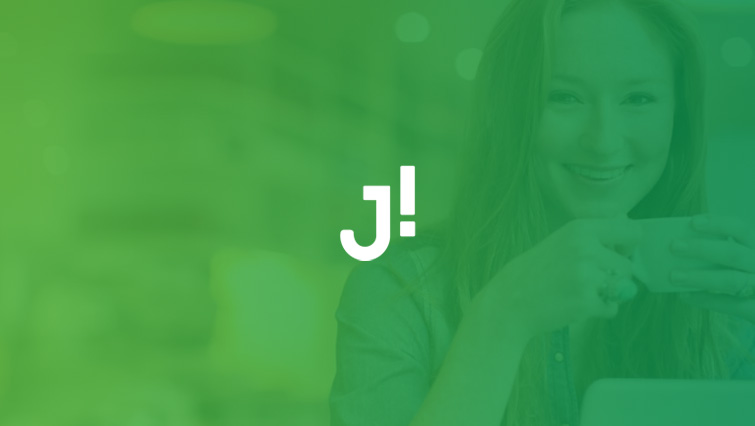 Publié le 31 January 2012
The world, they say, is at your fingertips. You can armchair travel in 140 characters or less for hours, Skype with people across a dozen time zones and barely notice a lag, or virtually order shawarma and have it at your door in 30 minutes or it's free. But the global village isn't just on the web.
And in such an interconnected world it is increasingly an asset to have experience with the globe beyond the view of a 15-inch screen.

"We're seeing a trend by employers to kind of hone in on international, intercultural competencies in their selection process," says Jeff Watson, the Recruitment Team Coordinator at the University of Western Ontario's Student Success Centre. "And it makes sense that they are because a lot of these companies are global entities themselves."
According to a 2009 publication by the Association of Universities and Colleges of Canada (AUCC), "globally mobile" people will likely populate the future job market. As companies sign contracts across continents and more and more workplaces themselves become microcosms of the earth at large, employers will seek out folks who "fit."
So to be competitive, you have to be willing to go the distance. Literally.
A tried and true method of gaining this key global savvy is studying or interning abroad during your post-secondary education. More and more colleges and universities are promoting global experience by requiring it in certain programs, or offering it as choices. And more and more career counselling centres can help students set up these opportunities. Surveys by the AUCC show that studying abroad has also become a more popular choice among students in the past decade.
Western conducted its own survey asking students why they wanted opportunities to go abroad for school.
"Surprisingly, career planning wasn't one of the top reasons why they want this international experience," says Stephanie Hayne, Western's Experiential Education Coordinator. "The reasons were more connected to learning about other cultures, meeting new people—those types of goals. But of course, we know at the end of the day that it's going to help prepare them to be more successful in their post-graduation job search."
Indeed, you can bring back more than school credit and pretty pictures from study abroad experiences.
"We're talking about concepts that aren't easy to define. It's not like somebody graduates and they have a transcript that has a stamp on it that says 'You are a Global Ready Graduate!'" Hayne says. But there are four broad skills to be learned from venturing into the world that will let future employers know you might just fit.
INTERCULTURAL COMPETENCE
"There's a difference between traveling somewhere for a couple of weeks and living somewhere for a few months at least," says Emily Bishop, a Trent University alumna. She spent the third year of her International Development and Anthropology undergrad in Ecuador, first taking courses, and then managing development projects in a small village on the edge of the jungle. "It just affords for experience immersed in a culture. You get a sense of the people, a different sense of rhythm you don't necessarily experience when you're traveling."
Bishop says she knew in high school that she wanted to go abroad for at least a semester at some point in her post-secondary education. When she finally made it happen, she spent time learning the nuances of the culture she was visiting.
"Be open to what's available to you," she says. "Spend time initially just talking to people and see what's going on in their lives. What do they do day to day? If they are doing some farming in the morning, for example, follow them, see what they are doing and ask questions."
Learning how to ask questions will give you the means to understand people from any number of backgrounds.
"Companies today often have staff that are really diverse, so a 'global ready' graduate can fit into that really diverse work environment and make meaningful contributions," says Hayne. "Somebody who's got some level of intercultural competence: they're able to work in environments with people from all over the world."
HAVING A SECOND (OR THIRD OR FOURTH) LANGUGE
"I chose Ecuador as a country because I wanted to learn Spanish," says Bishop. "It really challenged my language and interpersonal skills."
When it comes to knowing languages, the more the merrier. An employee with multiple language capabilities is a boon for any business with international customers or organizations with branches throughout the world.
"It's crucial to be immersed in that situation," Bishop says. "I'd taken two years of Spanish in university with little success and after a month in Ecuador I felt much more confident. It's amazing how fast you progress after a month. And I definitely said ridiculous things, but you just have to laugh. You won't be judged as harshly as you may think."
ADAPTABILITY
Working and studying abroad is a great way to showcase your independence and adaptability. "It says something about your level of confidence in handling myriad tasks because being abroad likely means that you've encountered things that are outside of your comfort zone," Bishop says.
"An employer is definitely looking for those kinds of characteristics when they're hiring," she adds.
Though you may go into the experience with well intended plans and be running on a thousand ideas a minute, she notes it's important to stay flexible.
"I think it's quite easy for somebody to come into a situation like that and say 'I'm going to do A, B, C, D and add this to my resumé,'" Bishop says. "It's great to be proactive but I think it's also important to make sure you're connecting with people and trying to understand what they would like."
A GLOBAL MINDSET
Do you see the big picture? Chances are if you're contemplating going abroad you're already aware that sometimes the world at your fingertips is not enough. You have to go.
Since her year in Ecuador nearly a decade ago, Bishop started working in international development and has been back to Latin America several times. Working in a global context is enriching, she says.
"I'm very lucky to work with people from all over the world."
These four skill categories will help you distil your global (possibly life-altering) expeditions into bitesized nuggets an employer can swallow.
"It's not enough to go on a semester abroad and come back and talk about the food and how fun it was and the different monuments that you saw," says Hayne. They may be colourful stories but they're not what an employer is looking for.
"When the graduate is able to articulate the learning, the life lesson, the big gain from the experience, it creates that feeling in the employer that 'Wow, this person has the maturity and international experience that would diversify my team,'" says Watson.
Transferable skills aside, going abroad can be a great adventure if you're open to it.
"Just do it," says Bishop. "Life is about surprising yourself." CO
KATHLEEN CLARK is a journalism student at Carleton University.
FOR MORE INFORMATION, VISIT:
By Kathleen Clark