4 Advantages Of Job Searching During Summer
Find your new job!

Look for your perfect career match with the Jobillico job search!

Search Now!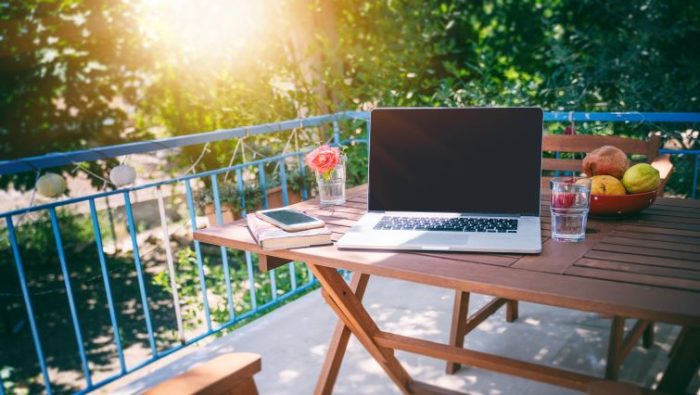 Publié le 23 August 2021
Fun, sun and job applications? While it may not seem like all three fit together, there are 4 advantages of job searching during summer that can help job seekers find their perfect career opportunity.
With the warm weather, beautiful sunshine, and longer days, it's easy to understand why so many people love summer. For job seekers looking for their next opportunity, summer even has the potential to help their chances during the job search. While it is still important to enjoy the summer and have as much fun as possible, there are definite advantages to having a resume and cover letter ready to go when a new job opportunity arrives with the next heat wave.
4 Advantages Of Job Searching During Summer:
Recruitment does not take a vacation
A more positive headspace
Recruiters are prepping for the fall
Less competition from passive candidates
Recruitment Don't Take A Vacation
For certain industries and jobs roles, there is a chance that the summer months means less work as customers, clients and colleagues go on vacation to enjoy their personal time. The recruitment process itself, however, does not take a vacation. Recruiters and HR managers may utilize this additional time during the recruitment and hiring process. The hiring process itself is not normally fast, often lasting from 3-5 weeks, and using the slower summer months give recruiters the ability to focus more closely and ensure that candidates have all the desired skills and attributes.
There is also an increased chance that recruiters will have more time for one-on-one interactions with prospective job candidates. This will allow them greater insight into the non-tangible qualities that a candidate possesses that will help them to excel in a new job. Instead of feeling pressure to rush, it will provide the opportunity to build a strong professional relationship that will benefit everyone.
A More Positive Headspace
Do you feel a boost in your mood the moment the sun comes out and the thermometer hits 20°C? You're far from the only one. The weather can have a surprisingly large impact on our overall health and well-being. Seasonal affective disorder, also known as SAD, is a very real condition defined by the Mayo Clinic as "a type of depression that's related to changes in seasons… If you're like most people with SAD, your symptoms start in the fall and continue into the winter months, sapping your energy and making you feel moody."
One contributing component of SAD is a lack of sunlight and the vitamins it provides during the dark winter months. Even for those not experiencing the full effects of SAD, a lack of sunlight still has negative consequences for physical, mental and emotional health.
During summer, the longer days, warmer weather and increased opportunities for physical activity and social interaction can all positively affect people's mood and headspace. By applying for job opportunities during the summer months, it can mean you will be in a more positive headspace, feeling increased confidence in yourself and optimism towards the job search and hiring process.
Recruiters Are Prepping For The Fall
The fall season is typically a busy time for business. Revenue and sales typically decrease during summer months, only to rise again once people complete their vacations and return their focus to the office. This is time for new financial quarters to begin, coinciding with the launch of new projects designed to help meet annual targets before the new year arrives. Businesses want all employees to be ready to hit the ground running with these new projects and initiatives, and this means filling any available vacancies with qualified professionals.
By applying for available job roles during the summer months, it increases your chances of being spotted by a recruiter or HR managers looking for the best candidates to undertake new fall projects. By completing the hiring and onboarding process during the summer, it means that new employees will be trained correctly and have had the time to adjust to a new work environment and procedures. They will then be able to complete important tasks correctly and at peak efficiency once the weather starts to cool.
Less Competition From Passive Candidates
Part of a recruiter's job is to search for potential candidates. A professional who already works a full-time job when they are approached by a recruiter is referred to as a passive candidate. This means that they are not actively looking for new opportunities, but have the skills and qualifications that match a soon-to-be-open job role. Passive candidates can be an obstacle for job seekers who are actively looking for employment, as they have already been identified as possessing the desired abilities.
Summer can help job seekers gain an advantage over passive candidates for a simple reason: passive candidates tend to be on vacation. The summer months are the most popular time for professionals to use their vacation time and spend days and weeks away from work and emails. This is an important benefit that employees should always take advantage of, while it also makes it less likely that they will receive a recruitment message and consider leaving their job for a new opportunity. Meanwhile, active job seekers are ready to engage in the hiring process right away.
Summer is a time for sun and fun. The point is not that you should spend all your time inside on the computer scanning for newly available job roles. With these 4 advantages of job searching during summer, however, setting aside some time during the summer months may offer some benefits if you are looking for a new job opportunity. When you're ready for a break from the great outdoors to rest and rehydrate, have your resume ready to go and apply for your next job opportunity.