2022 Statutory Holidays in British Columbia: The Complete List
Find your new job!

Look for your perfect career match with the Jobillico job search!

Search Now!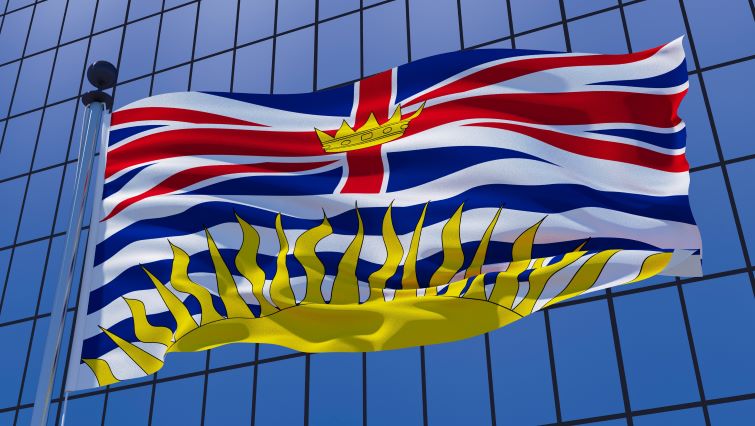 Publié le 4 February 2022
The new year means new statutory holidays for employees. These days provide important breaks from work for professionals in a variety of industries and sectors. A paid day off allows people the opportunity to relax with family and friends, take a break and disconnect from work tasks and recharge before returning to the workplace. It's not too early to look ahead at upcoming statutory holidays and begin to plan some time off. Flip open your calendar and start planning your next paid time off from work with the 2022 statutory holidays in British Columbia.
Here is the complete list of the 2022 Statutory Holidays in British Columbia:
January 1- Saturday: New Years Day
February 21 – Monday: Family Day (British Columbia)
April 15 – Friday: Good Friday
May 23 – Monday: Victoria Day
July 1 – Friday: Canada Day
August 1 – Monday: B.C. Day
September 5 – Monday: Labour Day
October 10 – Monday: Thanksgiving
November 11 – Friday: Remembrance Day
December 25 – Sunday: Christmas Day
What Is A Statutory Holiday?
Statutory holidays are public holidays mandated through federal, territorial or provincial legislation. On these days, many employees are legally entitled to a day off or increased compensation in exchange for working. The Federal Government of Canada currently mandates six statutory holidays, meaning that they apply to across all of Canada. Every province and territory is responsible for creating their own additional statutory holidays as they deem appropriate. The province of British Columbia, home to more than 1.89 million workers, currently has ten statutory holidays.
Holiday Weekends
In 2022, both New Years Day and Christmas Day fall on the weekend. British Columbia differs from several other provinces due to the fact that there are no lieu days provided during the week for holidays on the weekend. In Ontario and Quebec, for example, when New Year's Day occurs on the weekend the statutory holiday is pushed to the following Monday to ensure that workers get a long weekend. This does not happen in British Columbia, and it is up to employers and employees to negotiate any potential time off during the week for holidays.
Remembrance Day
People working in B.C. who did not grow up in the province may be surprised to learn that Remembrance Day is one of the official 20222 statutory holidays in British Columbia. This is not the case in Ontario and Quebec – or Nova Scotia and the Northwest Territories – so people who have relocated from Canada's two largest provinces will have to adjust their calendars.
Rethink The (Unofficial) Extra Long Weekend
When a paid 2022 statutory holiday in British Columbia falls on a Friday or Monday, some employees may feel the urge to call in sick and make it an extra long weekend. This, however, is not actually the best idea. As per official legislation, if you have an unapproved absence from work on the day before or the day after a statutory holiday you will not receive holiday pay on the day itself. Meaning if you have an unapproved absence on the Tuesday after Labour Day weekend, for example, you will not be eligible to receive holiday pay for the actual 2022 statutory holiday.
What If You're Still Working On A Statutory Holiday?
It is not accurate to say that all employees across the province will have the day off on the 2022 statutory holidays in British Columbia, quite the opposite in fact. Many people employed in the retail, hospital and service industries will still be expected to work on these holidays. Just think of all the people who do holiday shopping or head to the restaurant patio during a summer stat holiday. The one benefit for people working on the 2022 statutory holidays is that they are legally entitled to increased holiday pay for doing so.
Frequently referred to as "time and a half", employees will earn their regular pay plus an additional 50% on 2022 statutory holidays. For example, an employee who earns $15.00 an hour on a regular work day will earn $22.50 ($15.00+$7.50) per hour for working on a 2022 statutory holiday in British Columbia. It is also legal for employers and employees to agree to additional paid time off on regular work days in exchange for working on stat holidays.
Not Statutory Holidays
Due to the fact that each province and territory can create and recognize different stat holidays as they see fit, there are stat holidays that occur in other provinces that are not officially recognized as 2022 statutory holidays in British Columbia.
April 18 – Monday: Easter Monday
While Easter Monday is not a stat holiday as it is in Quebec, some employers give their employees the Easter Monday off from work in addition to the Good Friday statutory holiday, allowing for an extra long weekend at the beginning of spring..
September 30 – Friday: National Day for Truth and Reconciliation
First legislated in 2021, this day is meant to recognize and acknowledge the tragic legacy of Canada's residential school system, and how it continues to harm and affect Indigenous communities. It is meant as a time to reflect on these shameful programs and on what actions can be taken under Indigenous leadership to address these issues today. A Federal statutory holiday, it is not currently an official provincial holiday in British Columbia, but rather "a day of commemoration" which will see some public sector employers close for the day.
Now that you know the upcoming 2022 statutory holidays in British Columbia, you're ready to enjoy some time away from work with family and friends. Mark your calendars and prepare for some beneficial paid time off.