Three Tips for a Smooth Transition into a New Workplace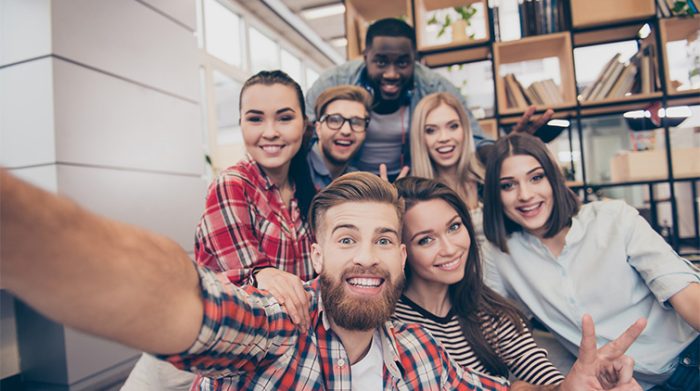 Publié le 11 December 2018
1 – Be open and take in new experiences
You almost certainly began to notice many cultural differences between your country of origin and your new home on the first day. Integrating into your new workplace will require openness and a willingness to pitch in.
Your employer will, of course, expect you to demonstrate that you are qualified for your position but also to show enthusiasm and a positive attitude. Ask a lot of questions from your coworkers and try to develop your understanding of the company culture. You don't know everything and that's perfectly normal!
In addition, even if your position is very similar to the one you used to have, it'll likely differ in such things as methodology, deadlines and employee relationships.
Here are some examples of behaviour which might catch your attention:
Formality: as opposed to some countries, the relationship with one's superior can be fairly informal in a Canadian company. Most employers aim at cultivating a friendly atmosphere, but there are exceptions.
Skills come before seniority: don't be surprised if your superior is younger than you are.
Canadian workers value such qualities as strong ethics, transparency, equality, cooperation, kindness, a positive mindset and a certain capacity for fun in the workplace.
2 – Participate in the company's social life
Nobody has ever developed a sense of belonging by themselves. To feel at home, you've got to mingle. Creating relationships with your future colleagues might start with simply observing and figuring out the social dynamics at the office. As you build your knowledge about the personalities of those involved and find out whom you have affinities with, remember that 'observing' doesn't mean you should be a fly on the wall! You also need to get people to know you – just do so unobtrusively. All this will help you understand the local culture at different scales: company-wide, within the job market and also across the province!
Simple things such as having lunch with your coworkers, participating in social club activities and attending happy hour and parties go a long way. In addition to developing relationships, you'll gain a sense of belonging that is essential to your well-being.
What about small talk? There are many options – here are just a few:
Keep your finger on the pulse of the city with news from television, the radio, newspapers, the web, etc.
Pick a few locally-produced TV shows to watch for cultural cues.
Keep an eye on cultural events such as plays, concerts, festivals and such.
Don't forget sports, especially if your community has a team at any level. Whether it's local, provincial or international, people are likely to respond with interest.
3 – Language
Whether or not you have a good mastery of the language, remember that even the smallest communities have their own way with words. Jokes, sarcasm and local expressions can be especially hard to catch. Even two people from countries with the same official language can misunderstand each other!
The solution here is simple enough: show interest. People are usually delighted to explain the meaning of local expressions and will answer your questions with enthusiasm. You won't remember everything they tell you and that's ok. Just use some of these expressions once a in a while and you'll be part of the gang!
It takes time and effort to transition into a new workplace, especially an unfamiliar one. But all of this is worth it: feeling right at home is a great stepping stone to greater professional challenges!