Santa Claus Is Looking For More Help!
Find your new job!

Look for your perfect career match with the Jobillico job search!

Search Now!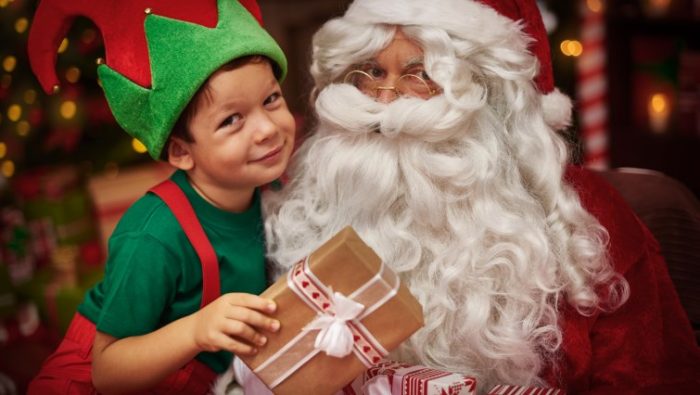 Publié le 3 December 2018
By Marie-Claude Savoie, Marketing Editor
As the holiday season approaches, Santa Claus is looking for elves to complete various teams at the offices of North Pole Inc. Jobillico had a chance to meet with him to learn more about the most popular business leader on the planet.
Q: What do you like most about your job?
A: Oh, ho ho ho, it has got to be without a doubt the ability to spread joy and happiness in the hearts of both young and old individuals every year! I feel privileged to be able to take on the mantle of passing on the spirit of giving to the next generation of dreamers!
Also, I must also highlight all the talent of our Elves. Thanks to their hard work and determination, we find ourselves always on the cusp of innovation, constantly keeping an eye out for any novelties or trends that arise in the toy industry.
Q: North Pole Inc. has existed for many, many years now. How do you manage to remain as a competitive employer in the market?
A: The assumption of many people is that we are still working using old methods on the contrary, our facilities are the cutting edge of technological innovation.
Also, with Mrs. Claus, we make sure that the working conditions we offer to the elves are meeting their needs and expectations. The schedules are flexible, we offer holidays … We even have a cafeteria where everyone can eat whatever their hearts desire! My wife has developed nutritional meals that often remind the elves of what their mothers and grandmothers cooking.
We are simply trying to offer a unique work experience!
Q: There is a great shortage of manpower in many work areas, does that affect you Santa?
A: Do not talk to me about it! Finding new elves to fill our staffing needs has rarely been so difficult. Oh, no! In a sense, I'm happy about it. That means the majority of people have a job and they are happy. Which is very good!
But we still have to get up to speed as an employer to find employees. So we developed a training department to train our budding elves. Thus, we ask a little less experience and we make the choice to invest in the development of the talent of our elves.
Q: What qualities are you looking for in your elves?
R: Oh! It's a good question. Our elves are all different. They all have their qualities and strengths, but they still have some things in common, some qualities they need to work at North Pole with me.
Among other things, I am looking for aspiring, hard-working, meticulous and well-meaning elves. We have millions of customers around the world and we must meet their quality standard. Imagine: you receive the toy of your dreams and it falls apart! This cannot happen with our products.
We are looking for people who are passionate about the holiday spirit! They must believe in magic, in kindness, be generous and positive. We want to work with people who want to give their best to continue building with us our beautiful company!
Q: What makes North Pole Inc. a great place to work?
A: First of all, our mission. Every year, we work hard to spread joy in the hearts of millions of people around the world. That makes us very proud. We feel a sense of pride doing what we do, it's what keeps us going!
Also, it's important to note that we go to great lengths to take care our own. Without them, North Pole Inc. would be nothing. We recognize their value and we do our best to make them feel that recognition. That's why we have a social club that organizes various activities throughout the year, we offer holidays and vacations to all, our cafeteria offers free food and we have a very good program of insurance, and much, much more!
In short, there are different elements that add up! Oh, and I think all you can eat chocolate cookies are very popular. In any case, I love them! Ho ho ho! (Laughter)
Q: How do you think your elves would describe you as an employer?
R: Ho, ho! Well, I can only tell you what I hope they perceive!
I know that I am a demanding boss. But it is rather a value that I wish to instill in my employees. When we successfully complete a job, we feel proud of the work we accomplished as a team, I believe that my employees should be proud of their work
Also, I hope they will tell you that I'm there for them. My door is always open!
Q: Finally, Santa Claus, what do you wish for people both young and old in 2018?
A: Oh, I just wish they were happier! Take risks, just go for it, and do not be afraid to make your dreams come true!
* Know that this interview is totally fictitious, unlike the thousands of jobs available on Jobillico!