Quebec Is Hiring for 40,000 Tourism Jobs This Summer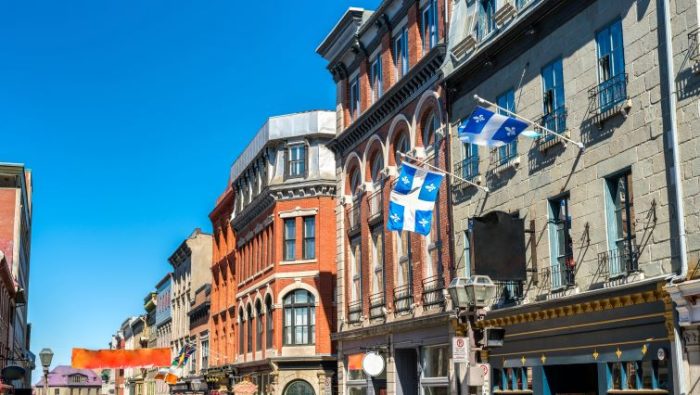 Publié le 7 May 2021
The Quebec Tourism Industry alliance and the Ministry of Tourism branch of the provincial government have announced a major hiring initiative for 2021. Quebec is hiring for 40,000 tourism jobs this summer, in a variety of positions and locations across the province.
"In Québec, tourism is a major contributor to long-term economic development for every single one of its regions. This campaign will help highlight the trades and professions in the tourism industry, during and after the pandemic. Working in tourism is being a part of a great team that improves visitors' experience by creating memorable moments. We want to offer the people of Québec a summer of tourism by providing experiences that will be both safe and pleasant. Industry workers are at the heart of those experiences that will make everyone's summer shine, as they take part in relaunching the whole industry."

– Caroline Proulx, Minister of Tourism
A Bad Year For The Quebec Tourism Sector
The tourism industry has been drastically affected by the deadly COVID-19 pandemic. Jobs within the Canadian tourism industry dropped by 28.7% by the end of 2020, according to Statistics Canada, with the sector's share of the country's total GDP cut nearly in half from 2% to 1.1%. Even with a certain amount of government support, the past year has been a serious challenge to the sector. This has resulted in thousands of people being laid off, either permanently or temporarily, and with limited opportunities to return to work as necessary distancing measures remain in place to help protect public health.
"COVID-19 has only heightened the existing workforce needs of the tourism industry. In 2019, when Québec was practically experiencing full employment, there were already shortages in several occupations."

– Martin Soucy, CEO, Alliance de l'industrie touristique du Québec
An Improved Summer Outlook
Despite these serious setbacks, there is a glimmer of hope on the horizon. The vaccine rollout is proceeding slowly, and it is anticipated that appointments will be open to all adults by summer. The more people that become vaccinated, the more likely it is that restrictions will be reduced and certain activities can be safely resumed. While this may not mean that international travel can resume right away, there is a chance Canadians will be able to explore other parts of the country. In fact, 8 out of 10 Quebec residents have already indicated their plans to travel and vacation within the province once restrictions are lifted.
With governments predicting that reopening will mean a huge boost for the provincial tourism sector with visitors from other areas of Canada, Quebec is hiring for 40,000 tourism jobs this summer. These jobs will be available in multiple locations across the province, from major cities like Montreal and Quebec City, to scenic rural communities and beautiful provincial parks. Candidates are being recruited for available jobs across all 5 segments of the tourism industry, as defined by MonEmploiEnTourisme:
Transport
Travel services
Restaurants
Entertainment
Accommodation
Quebec Is Hiring for 40,000 Tourism Jobs This Summer
According to the initial press release, there are certain job positions that are experiencing a high demand, and these include:
Lifeguards, hunting and fishing guides, outdoor adventure guides
Chefs, cooks and kitchen staff
Maintenance crews, custodial staff, groundskeeping and housekeeping services
Receptionists, administrative assistants
Food servers, bartenders and restaurant FOH staff
There are jobs available for people with all types of experience levels, from entry-level and part-time jobs to full-time positions. French-fluency will be a requirement, as these are Quebec-based job roles. It is the goal of the hiring campaign to provide for thousands of job opportunities across the province of Quebec, helping people in the industry return to work as soon as it is safe to do so.
While there are still serious challenges ahead, the announcement that Quebec is hiring for 40,000 tourism jobs this summer is a hopeful sign that the season will be a bit more open. If you are an outdoor enthusiast, who wants to explore the most beautiful areas across Quebec and help others do the same, this is the perfect opportunity. Considering being part of Quebec's rebounding tourism agency? Find a job that's right for you and apply today!
If you're looking for jobs in a different sector or industry, you'll find the latest postings on Jobillico.