Canadian Employment Rates in Spring 2021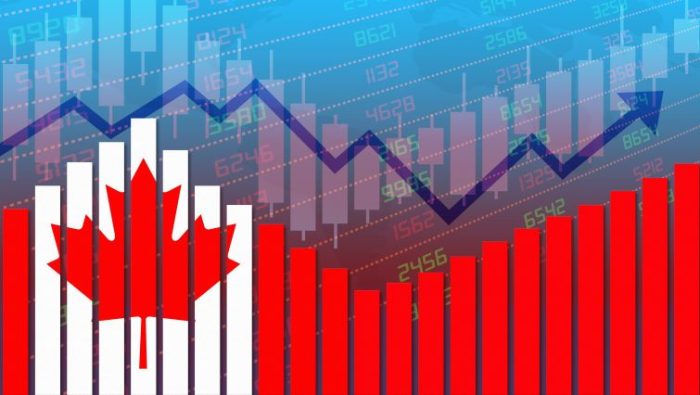 Publié le 24 March 2021
Canadian employment rates in 2021 have seen a return to pre-pandemic levels, but there is still much more to do before life and work returns to something resembling normal.
March marks the one year anniversary of COVID-19 being declared a pandemic by the World Health Organization and Canadian health officials. In the twelve months that have passed, COVID-19 has had deadly consequences for thousands of people across the country, and countless more on a global level. This also marks the anniversary of lockdowns, quarantines and restrictions changing the daily lives of virtually every Canadian. Employees and business owners have found themselves in an important and delicate balancing act, adhering to new restrictions and, in some cases, experiencing long-term closures and layoffs. The COVID-19 pandemic resulted in many workers dealing with reduced hours and pay, or losing their jobs altogether.
It has been a very tough year, but there are moments of light at the end of the tunnel. The vaccine roll out is continuing across the country, and it appears that most Canadians will be vaccinated by the fall of 2021. While this does not mean that everything will be back to normal right away, and there will still need to be measures taken to ensure public health, it does give a sense of hope and cautious optimism. At the same time, there are small signs that the Canadian economy may be shifting into recovery mode, and people looking for work will be able to find new opportunities.
Statistics Canada has just released a new Labour Force Survey covering Canadian employment in 2021 through the end of February. The end of 2020 and the start of 2021 were rough, with 266,000 lost over two months in December and January. In February, however, there were 259,000 new jobs, an increase of +1.4%.
Job Growth in Canada's Provinces
Quebec: +112,600
Ontario: +100,300
British Columbia: +26,600
Alberta: +16,800
Manitoba: +16,200
Saskatchewan: +2,300
Atlantic Provinces: -15,600
Canada: +259,200
The second wave of COVID-19 made for a long winter in Canada, with necessarily strict restrictions in place in much of the country from the holidays through January. February saw a loosening of some restrictions, and employment followed suit. Every Canadian province with the exception of Newfoundland and Labrador saw job growth in February of 2021. Quebec and Ontario in particular saw huge job growth, with both gaining more than 100,000 new jobs and accounting for 82% of all new jobs and the corresponding raise in Canadian Employment rates.
More Jobs in Retail and Food Services
Much of this new job growth can be directly traced to easing of COVID-19 restrictions on certain industries and job fields. The retail sector added 122,000 new jobs and grew by +6.1% once certain amounts of in-person shopping were permitted to resume in February. 
Likewise, jobs in the accommodation and food services industry increased by 65,000 — a +7.8% raise — primarily in Ontario and Alberta as certain restaurants were allowed to expand their operations. This is similar to the employment rate seen in the food services industry in December 2020, before the latest round of restrictions were put into place. Nevertheless, it is predicted that the retail and food services industries will be among the biggest beneficiaries of the end of winter, with the return of outdoor dining and the warmer weather aiding with increased ventilation could potentially make it safer for customers to return in person at reduced levels.
February 2021 Unemployment Rates
British Columbia: 6.9%
Alberta: 9.9%
Saskatchewan: 7.3%
Manitoba: 6.8%
Ontario: 9.2%
Quebec: 6.4%
New Brunswick: 8.9%
Nova Scotia: 8.1%
Prince Edward Island: 9.2%
Newfoundland and Labrador: 15.3%
Canada: 8.2%
At the same time that Canadian employment rates have risen, the unemployment rate fell 1.2% to 8.2% at the end of February. This is the lowest that the Canadian unemployment rate has been since the declaration of a pandemic in March 2020. It is important to note the decrease in unemployment does include a rise of +5.4% in the number of people working in part-time job roles, of which 171,000 new positions were added. While it is a good sign that people have the opportunity to work, it still means that these workers face lower hours and pay, and increased uncertainty as further lockdowns and restrictions may still be necessary.
Millions Still Working From Home
As certain jobs and businesses continue to reopen, it means that more Canadians are returning to work outside the home. February 2021 saw more than 600,000 people transition to a workplace outside the home. Despite this high figure, Statistics Canada finds that over 5.2 million people are still working from home due to the pandemic. While for some this has been a temporary return to remote work in the face of winter restrictions, for many this marks a year of working from home, a radical change for the millions of people in the way they live and work.
Spring 2021 appears to bring some signs of hope to people and businesses in Canada. The Canadian employment rates in spring 2021 increased as a long winter came to an end, and unemployment fell to the lowest level in a year. There are still serious challenges ahead as provinces brace for a third wave, and it is vitally important that people, employers and the government work together and do everything they possibly can to ensure that people remain safe as businesses continue to reopen throughout the year.