From Mad Men to Micro-Targeting: Advertising in the 21st Century
Find your new job!

Look for your perfect career match with the Jobillico job search!

Search Now!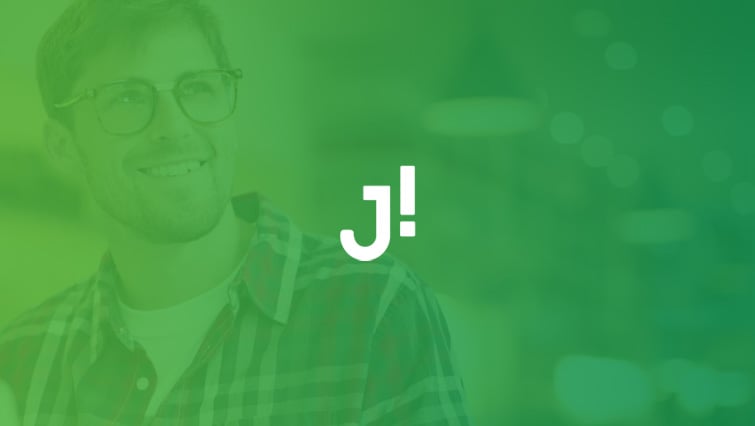 Publié le 6 May 2013
The world of advertising has changed drastically in recent years. Gone are the Mad Men days of the 1960s, when advertising companies only had to measure how many copies of each ad were printed, and how many people were likely to see it. With the widespread use of social media for sales and marketing, today's companies can—and must—evaluate a great deal more. Facebook and other social media platforms provide measurable feedback that shows exactly how successful an ad campaign has been in terms of its public response.
If a video doesn't go viral, for example, an analyst must be able to explain why. Today's advertisers are held strictly accountable for results, which has led to an increased demand for industry professionals with digital technology expertise and an understanding of social media.

Ross Simmonds is one of these professionals. He works as a digital strategist at Colour, a marketing and advertising company based in Halifax and Toronto. Ross is one of 32 people employed there.
After graduating with a double major in marketing and human resources/industrial relations from St. Mary's University in Halifax, Simmonds landed a six-month internship with the CBC. His job was to implement social media strategies across the Maritimes. Sensing the growing trend towards social media, Simmonds seized the opportunity and got the kick-start he needed to begin making a name for himself.
Following his stint at the CBC, Ross started up his own social media company, Altego, and took on work for several local clients. He built up his agency's reputation through Facebook, Twitter and LinkedIn, and by blogging about his passion for technology and social media. "I set out on my own with the understanding that I did want to take on larger clients, so I started to strategically follow people on Twitter and make connections online," Simmonds says.
It didn't take long for him to land a permanent job, as Simmonds's online work piqued Colour's interest. After a coffee with the vice-president of the company, Simmonds was offered a position to deliver his media expertise. Colour seemed to provide the best fit with his skill set, and its vision of social networking aligned with the trends he had observed and acted upon. The company understood the importance of integrating social media into traditional marketing campaigns.
Simmonds started out as the digital coordinator at Colour, and eventually grew into the role of digital strategist. He's in charge of everything from account management, to handling client expectations, to making sure individual projects don't stray over budget. He is also responsible for ensuring that Colour's clients generate healthy results from social networking activities. For example, if a client wants to market a product or service through Facebook, Simmonds analyzes the data gathered through Facebook insights to make sure the target audience is taking notice. He also works with a creative team of marketing experts, who devise concepts for a specific user experience and then bring them to life.
Simmonds's work day begins with caffeine and a quick email check to see if anything urgent has come in from one of Colour's many clients. Next, he goes into planning mode, thinking strategically about how Colour can achieve what each client needs and how long it will take. He develops strategy documents and definition briefs that highlight how certain applications would perform for clients. He explains to clients what Colour has developed so far, the progress they are making with the current applications and marketing campaigns, and strategic improvements that could be made.
Simmonds also delivers Social Media 101 training sessions to groups as small as three and as large as 150. Attendees want to learn about best practices for social media—how to get effective results from Facebook, Twitter and LinkedIn. Simmonds shows them how to keep up with digital trends, while also achieving their own business goals.
In Simmonds's view, there are definite advantages to working at an SME as opposed to a larger company. In a small business, you get to take on multiple roles instead of being shoehorned into a single niche. This means that young professionals get to participate in all aspects of the business, and can gain different kinds of experience at a rapid rate. Individual employees can apply the entire spectrum of their skills, and they also gain new skills and improve upon existing ones faster than in a larger organization.
The people factor is important, too. Working for an SME also allows you to stroll into the CEO or VP's office and enjoy a spontaneous chat. The horizontal structure of an SME provides easier access to new connections and new business opportunities, and allows you to learn from seasoned professionals. The individuals in an SME all share a similar passionate vision of taking the organization to new heights, and energy and enthusiasm always seems to run high. "The people that you work with are always excited," Simmonds says. "There are no days when I don't want to come into the office."
Daniel McDonald is a freelance writer and blogger for Career Options.
For more information, please visit: colour.ca, careeroptionsmagazine.com
By Daniel McDonald