>
>
>
>
>

Medical Device Reprocessing Technician
Ce recruteur est en ligne!
Voilà ta chance d'être vu en premier!
Postuler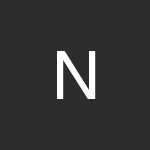 Medical Device Reprocessing Technician
No. référence interne 534136717

Date d'entrée en fonction : Dès que possible
Nombre de poste(s) à combler : 1
Salaire : À discuter
Horaire de travail : -
Statut de l'emploi :

-

Quart de travail :

-
Click here to apply as an internal applicant.
Req ID: 28530
Location: Eastern Zone, St. Martha's Regional Hospital
Company: NSHA
Department: 3003535 PERI MDR Central Service SMRH
Type of Employment: Casual Casual Relief  (3% FTE) x 1 position(s)
Union Status: Healthcare Bargaining Unit - CUPE 
Posting Closing Date: 12-May-19
Applications are accepted until 11:59 PM on the Closing Date.
Nova Scotia Health Authority is the largest provider of health services in Nova Scotia. We are over 22,000 employees who provide health care and support services in hospitals, health centres and community-based programs throughout Nova Scotia.
Nova Scotia Health Authority provides health services to Nova Scotians and some specialized services to Maritimers and Atlantic Canadians. We operate hospitals, health centres and community-based programs across the province. Our team of health professionals includes employees, doctors, researchers, learners and volunteers that provide the health care or services you may need. This is accomplished across four geographic management zones which are responsible for the operation of acute care health centres and the provision of a variety of inpatient, outpatient services including academic, tertiary, quaternary care and community based programs and services including continuing care, primary health care, public health, and mental health and addictions.
Responsibilities
Reporting to the MDR Supervisor, the MDR Technician identifies, disassembles, decontaminates, inspects, assembles, processes and distributes reuseable supplies to the nursing units, clinics and departments.  The MDR Technician is responsible for providing sterile equipment and supplies to the Surgical Suite, and is responsible for the reprocessing of flexible scopes within the Endoscopy and OR Departments.  Other job related duties required.
  
Qualifications
Grade 12

Completion of the Purdue University Medical Device Reprocessing Association of Ontario (MDRAO), or equivalent

Certification with the International Association of Central Service Materiel Management, or a commitment to obtain Certification within two years

One (1) year experience in Central Service

Knowledge of infection control principles and the sterilization process

Ability to work with delicate instruments and to operate large equipment

Ability to communicate well with all user departments and work effectively as a team member

Ability to work in a fast paced environment where multi-tasking is essential

Ability to prioritize

Demonstrate accountability, strong work ethic and attention to detail

Ability to demonstrate good problem solving and decision making

Demonstrated physical ability to meet the demands of the position:

Ability to stand for long periods of time assembling instruments, utensils and sets of instruments

Ability to withstand heavy instrument sets and to push/pull carts to and from units

Tolerance to pre-enzymes, detergents, disinfectants and stain removers in the decontamination process

Good attendance and work record

The successful applicant will have a commitment to the mission and values of St. Martha's Regional Hospital

Successful applicants are required to provide a criminal record check, vulnerable sector check and child abuse registry check before starting employment and assume any associated costs as a condition of employment

Competencies in other languages an asset, French preferred
PLEASE NOTE: Applicants relying on education and experience equivalencies must clearly state such equivalencies in their cover letter, resume, or application.  Additionally, candidates will not be considered for an interview if applications are incomplete or are missing information.
Qualifications
* Where there are no applicants who have completed the Medical Device Reprocessing Technician Program, consideration for a Medical Device Reprocessing Technician in Training may be given to applicants who commit to completing this program at their own expense within the first 14 months of employment (must submit proof of course enrollment within six weeks of being hired into the Medical Device Reprocessing Technician in Training position).
Hours of Work
Casual relief position
Salary Information
$19.9267 - $22.5734 hourly
Thank you for your interest in this position. Only those applicants selected for an interview will be contacted. Typically interviews are held within three to four weeks of the closing date.

Successful external applicants will be required to submit the below documents and assume any associated costs as a condition of employment. Additional documentation such as banking & proof of identity will be included in your offer letter.
Criminal Record Check
Proof of education & training certifications
Proof of any additional required qualification
Valid registration with the relevant licensing body
Submission of immunization record along with health assessment documentation
Proof of SIN number

Hiring Process will depend on the timeliness of delivering the above.

This is a Healthcare bargaining unit - CUPE position. Preference is given to bargaining unit employees for unionized positions.

Nova Scotia Health Authority is proud to provide a smoke free and scent free environment. Only online applications are accepted.

Nova Scotia Health Authority (NSHA) is committed to being a workforce that is free of discrimination, values diversity and is representative, at all job levels, of the people we serve. Our priority groups are Aboriginal People, African Nova Scotians, Persons with Disabilities and Recent Immigrants. Members of these groups are welcome to apply and self-identify if they wish to be considered under our Employment Equity policy.

Follow us on Facebook - https://www.facebook.com/NSHA.Recruitment/
Niveau d'études
non déterminé
Années d'expérience
non déterminé
Langues écrites
non déterminé
Langues parlées
non déterminé
D'autres offres de Nova Scotia Health Authority qui pourraient vous intéresser