>
>
>
>

Manager, Cyber Investigations and Digital Forensics
Ce recruteur est en ligne!
Voilà ta chance d'être vu en premier!
Postuler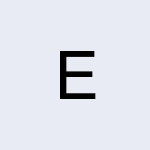 Manager, Cyber Investigations and Digital Forensics
No. référence interne TOR003T4

Date d'entrée en fonction : Dès que possible
Salaire : À discuter
Horaire de travail : -
Statut de l'emploi :

-

Quart de travail :

-
As cyber-crime continues to threaten businesses large and small, hackers are improving their tactics, techniques and procedures faster than corporate security teams can keep up. Increasingly organized and collaborative, their methods grow more sophisticated each year. Our clients continually look to EY for our knowledge and resources to assist with their cyber risks or events.
The opportunity
Our Fraud Investigation and Dispute Services (FIDS) team is experiencing rapid growth, and as a Cyber Manager you'll be a key part of that growth. Working with companies across all industries, you'll develop your career by communicating creative solutions for the client's specific needs and leading a team of highly skilled professions on a wide range of engagements. This opportunity is for team oriented individuals who want to continually learn, research new technologies or attack patterns and develop new skills to drive innovation as part of a continually evolving service offering.
Your key responsibilities
The nature of this role means no two projects will be the same. You're likely to balance your time between directly liaising with our clients to understand their situation and create an appropriate response plan to performing technical review and analysis of incidents. This will include investigating what happened and helping the client to determine if the attacker is potentially still in their environment or if their systems are being misused. You will be helping clients assess and resolve cyber events from the front lines and managing multiple teams on an ongoing basis for multiple clients at a time. That means thinking differently about the type of security breach, identifying vulnerabilities, and hardening the IT environment to complicate an attacker's efforts to get back in.
Skills and attributes for success
Relationships across a network of existing and potential clients, understanding their businesses to provide tailored insights to maximize business development opportunities

Managing and developing cyber resources, including training and technical oversight

Assisting with the growth of cyber, including strategy, planning and execution

Constantly developing your understanding of our clients' industries, identifying trends, risks and opportunities for improvement

Continuously monitor developments in the litigation profession and regulatory events to identify trends that are relevant to your clients

Ability to communicate technical events and analysis to both technical and nontechnical audiences and an understanding of the potential legal impacts

Developing your team through constant coaching and feedback, providing challenging goals and guaranteeing your people have the skills, knowledge and opportunities to grow

Experience in large scale, complex post-incident investigations, using techniques such as network forensics, log analysis, timeline creation, and host-based forensics have been applied

Experience performing host-based digital forensics on Microsoft Windows and Mac based systems using both Windows and Linux based forensic tools
To qualify for the role you must have
A bachelor's degree, supported by approximately 5 to 8 years of related work experience

An in-depth understanding of computer forensic and cyber security principles including intrusion response and network monitoring

Possess an advanced degree or at least one professional designation, such as EnCE, CCE, CCFP, GCFA, GNFA, GCFE, CFCE, GCIH, GREM, etc.

Excellent project management skills and the ability to prioritize when working on multiple engagements

A history of business development and practice development success

The ability to travel to client locations or work extended hours when necessary in order to respond to client events
Ideally, you'll also have
Working knowledge of hardware configuration and network/data communications, software development and scripting, and database technology and database exploitation/forensics

Experience with evidence seizure and conducting intelligence analysis

Ability to automate tasks using a scripting language (Python, Perl, Ruby, etc.) or experience using Blue Prism

In-depth understanding of computer forensic principles including intrusion response, network monitoring, log analysis, cloud based systems, database structures, querying languages and common network tools

Understanding of attacker Indicators of Compromise & Tactics Techniques and Procedures and organizing them so they can be applied to current and future investigations

Knowledge of intrusion detection systems and how they detect host and network-based intrusions via intrusion detection technologies

Knowledge of Windows, Unix and Mac host based forensics and command line

Global network, experience working with fortune 500 companies, international and frequent travel opportunities
What we look for
We're interested in passionate leaders, with the intellectual curiosity to actively pursue new knowledge in the rapidly changing world of cyber breach response. Naturally you'll need a firm technical foundation, as well as the ability to translate complex information into meaningful, actionable insights. But we're not just looking for strong technical skills - we're interested in people that have the ability to nurture relations, both internal and external, and are committed to intimately understanding our client's needs. If you're looking to become part of a community of advisors where you'll make a measurable difference across some of the most prestigious businesses around, this role is for you.
About EY
As a global leader in assurance, tax, transaction and advisory services, we hire and develop the most passionate people in their field to help build a better working world. This starts with a culture that believes in giving you the training, opportunities and creative freedom to make things better. So that whenever you join, however long you stay, the exceptional EY experience lasts a lifetime.
Join us in building a better working world. Apply now.
EY is committed to inclusiveness, equity and accessibility. We encourage all qualified candidates to apply.
Niveau d'études
non déterminé
Années d'expérience
non déterminé
Langues écrites
non déterminé
Langues parlées
non déterminé
D'autres offres de EY Canada qui pourraient vous intéresser