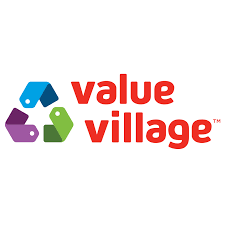 Associés du commerce de détail ou de l'entrepôt et de la production
Village Des Valeurs
1000 Auguste, Greenfield Park,QC
Salary

To be discussed

20.00 to 40.0 h - Full time , Part time

Permanent job

Day , Evening , Weekend shift work

Published on

August 11th, 2021
Benefits
Accidental death insurance
Company discounts
Deferred profit sharing plan DPSP
Dental insurance
Employee assistance program
Life insurance
Medical and paramedical expenses coverage
Paid leave
Registered retirement savings plan
---
Description
Village des Valeurs fait partie de la famille de magasins Savers. Nous sommes un détaillant mondial à but lucratif d'articles d'occasions, offrant des vêtements, accessoires et articles ménagers légèrement usagés et de haute qualité. Notre modèle d'entreprise « Repenser et réutiliser », englobant achats, revente et recyclage, procure aux collectivités une manière intelligente de magasiner et empêche que plus de 700 millions de livres d'articles usagés ne se retrouvent dans des sites d'enfouissement à chaque année. Nous aidons également plus de 100 organismes à but non lucratif en leur achetant les articles donnés, ce qui leur fournit une source de revenu qui aide à appuyer leurs programmes et services essentiels à la collectivité.
Nous exploitons plus de 300 magasins. Nos marques sont Value Village (au Canada et aux É.-U.), Village des Valeurs (au Québec), Savers (aux É.-U.), Unique (aux É.-U.) et Savers en Australie.
Sommaire et postes :
Chez Village des Valeurs, nos associés offrent une excellente expérience à nos clients, donateurs et autres membres d'équipe. Nous offrons des postes à temps plein et à temps partiel, lesquels peuvent inclure :
- Associés au service à la clientèle
- Caissiers
- Commis de magasin
- Ambassadeurs du Centre de dons communautaire
- Trieurs et appréciateurs de la marchandise
- Réceptionnaires, traiteurs et préposés à l'étalage
- Manutentionnaires et recycleurs
- Associés de l'entrepôt de production
- Ambassadeurs du Centre de dons communautaire
- Concierges
À quoi pouvez-vous vous attendre ?
Un engagement visant à protéger la santé et la sécurité de nos membres d'équipe. D'excellents avantages sociaux, formation payée, avancement professionnel, possibilités de primes, rémunération compétitive et un rabais de 50 % pour les membres d'équipe. Notre équipe est excellente. Elle se compose de gens provenant de divers milieux, diverses expériences et perspectives, et tous y contribuent de façon spéciale. Vous aurez un impact positif sur les membres d'équipe, les clients, les donateurs, votre collectivité et l'environnement.
Village des Valeurs est un employeur offrant l'égalité professionnelle.
Read more
---
Work environment




---
Requested skills
1. Savoir lire et écrire.
2. Compétences du service à la clientèle nécessitant courtoisie et bonnes aptitudes à communiquer.
3. Pouvoir se concentrer et faire très attention aux détails
4. Pouvoir réaliser des calculs mathématiques qui ne sont pas complexes (addition, soustraction, multiplication, division, moyennes et mesures) au niveau normalement requis au secondaire.
---
Equal Opportunity Employer
This employer is an equal opportunity employer committed to diversity and inclusion. We are pleased to consider all qualified applicants for employment without regard to race, color, religion, sex, sexual orientation, gender identity, national origin, age, disability, protected veterans status, Aboriginal/Native American status or any other legally-protected factors. Disability-related accommodations are available on request for candidates taking part in all aspects of the selection process.
---
Requirements
Level of education
High school
Work experience (years)
0-2 years
Written languages
Fr : Intermediate
Spoken languages
Fr : Intermediate
Internal reference No.
Other Village Des Valeurs's offers that may interest you