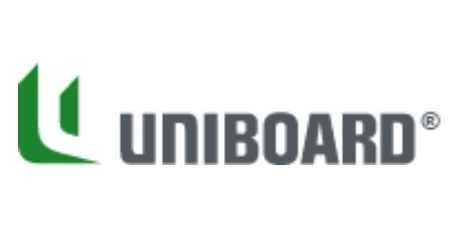 Benefits
Defined Contribution Pension Plan (DCPP)
Dental insurance
Employee assistance program
Employee referral bonus
Floating leave days
Free parking
Insurance
Gamme complète avec participation de l'employeur.
Long-term disability insurance
Paid leave
Short-term disability insurance
Social activities organized by the company
Years of service recognition
---
Description
Relevant du superviseur de production, le.la journalier.ère polyvalent.e est appelé.e à effectuer différentes tâches reliées à la bonne marche des opérations de l'usine. Des travaux de nettoyage, de transport de marchandise par chariot élévateur, et d'opération de machines fixes sont toutes des tâches faisant partie du poste.
Nous offrons deux types d'horaires, soit la première, du lundi au vendredi entre 8h et 16h00, ainsi que la deuxième sur un horaire variable de 4-5-5-4 en rotation jour/nuit, à raison de quart de travail de douze heures, entre 8h00 et 20h00. Il est possible d'avoir à travailler sur les deux types d'horaire en même temps durant une même semaine donnée.
Nous offrons les opportunités de faire du temps supplémentaire.
Plusieurs avantages sociaux comme une participation de l'Employeur au régime de retraite, l'assurance collective, les vêtements de travail, et des congés mobiles, et autres dispositions de la convention collective en vigueur.
Les postes de journalier.ère polyvalent.e permettent d'accéder à différents postes sur les lignes de production.
Read more
---
Work environment



---
Requested skills
. Posséder un diplôme d'études secondaire (DES) ou l'équivalent.
. Être disponible pour travailler sur des horaires variables.
. Posséder une bonne capacité physique.
. Capacité de travailler en équipe.
. Posséder une excellent capacité d'apprentissage
. Très bonne connaissance de la lecture des plans de contrôle.
. Être proactif dans la gestion des problèmes.
---
Equal Opportunity Employer
This employer is an equal opportunity employer committed to diversity and inclusion. We are pleased to consider all qualified applicants for employment without regard to race, color, religion, sex, sexual orientation, gender identity, national origin, age, disability, protected veterans status, Aboriginal/Native American status or any other legally-protected factors. Disability-related accommodations are available on request for candidates taking part in all aspects of the selection process.
---
Requirements
Level of education
High school
Work experience (years)
0-2 years
Written languages
Fr : Intermediate
Spoken languages
Fr : Intermediate
Other Uniboard's offers that may interest you