>
>
>
>
>

Class 1 and 3 Truck driver- tire recycling(URGENT)
This recruiter is online.
This is your chance to shine!
Apply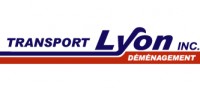 Class 1 and 3 Truck driver- tire recycling(URGENT)
Salary

:

17.00 to 21.00 $

per hour according to experience
Work schedule

:

45 to 55 h

-

Full time

Job status

:

Permanent

Work shift

:

Day
JOB SUMMARY
The driver - class 1 or class 3 is responsible for the vehicle he drives and represents the company and management towards the customers. He ensures that all goods are transported and handled professionally. We are also looking for moving truck driver.
He provides support to the operations by contributing to the fulfillment of various mandates.
Group Insurance
Smartphone with integrated GPS
Full uniform upon hiring
Listening to employees
Daily working hours from Monday to Friday
Possibility of advancement
TASKS
Carries out daily inspection of the vehicle assigned to him;
Reports any anomalies to dispatch;
Completes all administrative documents clearly and without error;
Picks used tires by loading them from garages and dealers;
Follows the stacking procedure;
Works and manages in close collaboration with the assistant trucker;
Goes alone or accompanied by the assistant trucker to unload his lot;
Represents the company at the customer's premises;
As much as possible, ensures that the customer's operation is not disprupted by his work;
Returns his completed daily logs to dispatch (can be forwarded by Purolator).
The work schedule is usually Monday to Friday. Depending on the time of year, you can work from 40 to 55 hours / week.
Note that this job is physicaly demanding and can be dirty.
Competitive salary and advantages
Level of education
High school
Work experience (years)
0-2 years
Written languages
Fr : Intermediate
Spoken languages
Fr : Intermediate
*We encourage and appreciate to train the next generation of truckers! Contact us!


TECHNICAL REQUIREMENTS

mandatory

Driver's license class 1 or 3 (F). Do not have more than 5 demerit points on his driver's record.
Excellent physical condition

strengths

Knowledge of Law 430
bilingualism

PERSONAL REQUIREMENTS

Excellent customer service, excellent organization, autonomy, patience, versatility, availability, resourcefulness, good communication skills, initiative, teamwork and positive attitude.

For more information, please contact us at 514-322-4422
Competitive salary
Nos employés sont payés à la semaine
Competitive salary
Nos employés sont payés à la semaine
Supplies
Cellulaire intelligent fourni
Supplies
Cellulaire intelligent fourni
Vacation
Période du 1er mai au 30 avril
Vacation
Période du 1er mai au 30 avril
Other Transport Lyon inc.'s offers that may interest you