>
>
>
>

Gestionnaire d'immeubles - copropriété
This recruiter is online.
This is your chance to shine!
Apply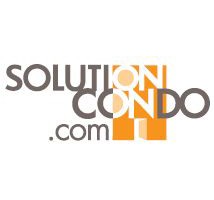 Gestionnaire d'immeubles - copropriété
Salary : To be discussed
Work schedule :

40 h

-

Full time

Job status :

Permanent

Work shift :

Day
L'équipe que vous joindrez

Vous joindrez une des plus grosses firmes de gestion de copropriété à Montréal. Vous serez impliqué activement dans la gestion d'immeubles en agissant comme personne ressource pour les clients.

Nous accompagnons nos gestionnaires à travers un cheminement de carrière et tous nos gestionnaires font partie d'un groupe dirigé par un ou une directrice de gestion. Nous offons beaucoup de formation interne et nous sommes fiers de faire une différence innovante en gestion de condo au Québec.


Principales tâches et responsabilités
Répondre aux requêtes des clients en offrant un service de qualité et identifier, rechercher et résoudre les situations des clients pour mener à bien la gestion quotidienne des immeubles;
Gérer les revenus et les dépenses des syndicats de copropriété;
Analyser les données financières des syndicats (p.ex. : approbation des factures, allocation des dépenses, avis de cotisation, etc.) et préparer diverses analyses financières;
Préparer et participer activement aux rencontres des conseils d'administration et aux assemblées générales des copropriétaires;
Analyser les besoins des clients en vue de préparer divers devis ainsi que des tableaux comparatifs selon les soumissions reçues;
Superviser les travaux effectués par les concierges, surintendants et autres fournisseurs de services et participer au règlement de sinistres;
Fournir un soutien lors des cas et des dossiers plus complexes en proposant des solutions et en participant à leur mise en application et effectuer le suivi des appels d'urgence survenus les soirs et la fin de semaine;
Lire et comprendre divers documents légaux et financiers;
Effectuer toutes les tâches à la demande des gestionnaires principaux et/ou associés
Millieu de travail

Nous sommes situés à proximité du métro Charlevoix.
Vous devez posséder un permis de conduire valide, mais vous n'avez pas besoin de voiture, car nous avons une flotte de voitures.
Ambiance conviviale et plusiseurs activités sociales de bureau
Assurances collectives, programme d'aide aux employés, jours de congé mobile
Notre service est 24/7, les gestionnaires ont à tour de rôle à assurer la gestion des cas urgents en dehors des heures d'affaires.
Level of education
University
Work experience (years)
0-2 years
Written languages
Fr : Intermediate
En : Intermediate
Spoken languages
Fr : Advanced
En : Intermediate
Exigences
AEC, DEC, certificat ou BAC dans un domaine pertinent à l'immobilier ou en administration;
Bilinguisme (FR/EN) essentiel et grande facilité à communiquer oralement;
Maîtrise de la suite MS Office dont Word et Excel à un niveau avancé;
Excellent sens de l'organisation, leadership et souci du service à la clientèle;
Posséder d'excellentes habiletés organisationnelles;
Jugement, esprit d'analyse, sens critique et créativité;
Capacité à travailler en équipe, désir d'apprendre et d'accroître ses connaissances;
Capacité à s'adapter à l'évolution rapide d'un environnement professionnel;
Détenir un permis de conduire valide est essentiel;
AFIN DE VALIDER VOTRE MAITRISE DU FRANÇAIS ET DE L'ANGLAIS ÉCRITS, VOUS DEVREZ RÉPONDRE ET RÉUSSIR UNE SÉRIE DE TESTS ÉCRITS.

N'AVOIR AUCUN EMPÊCHEMENT JUDICAIRE EN LIEN AVEC L'EMPLOI ET LES TÂCHES EST UNE CONDITION ESSENTIELLE. 
Accidental death insurance
Accidental death insurance
Commitment to work-life balance
Commitment to work-life balance
Employee assistance program
Employee assistance program
Long-term disability insurance
Long-term disability insurance
Medical and paramedical expenses coverage
Medical and paramedical expenses coverage
Social activities organized by the company
Social activities organized by the company
Other SolutionCondo.com's offers that may interest you