>
>
>
>
>

Technicien(ne) en électricité du bâtiment
This recruiter is online.
This is your chance to shine!
Apply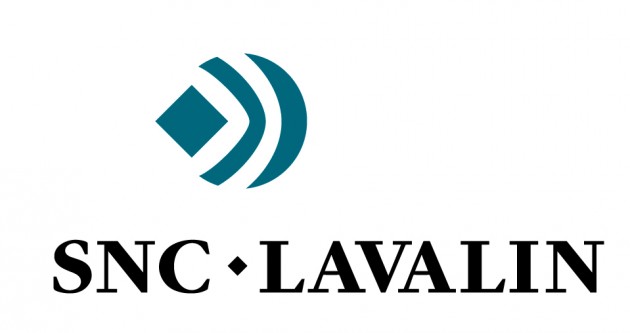 Technicien(ne) en électricité du bâtiment
Salary

:

To be discussed
Work schedule

:

37.50 h

-

Full time

Job status

:

Permanent

Work shift

:

Day
Vous avez acquis ce qu'il faut en conception électrique? Vous êtes un(e) technicien(ne) - dessinateur(trice) en électricité du bâtiment passionné?
L'équipe de Québec est présentement et sera très occupé pour les prochaines années sur des projets de nouvelles constructions et de maintien d'actifs dans le milieu de la santé, scolaire, institutionnel ainsi que des projets d'infrastructures publiques.
Nous sommes donc à la recherche d'un technicien(ne) - dessinateur(trice) en électricité du bâtiment pour joindre l'équipe de SNC-Lavalin, bureau de Québec, et supporter l'équipe dynamique déjà en place.
Responsabilités :
Sous l'autorité du directeur adjoint en électricité et d'un ingénieur, vous serez impliqué au niveau de la conception et de la modélisation pour des projets de grandes envergures :
Concevoir des systèmes électrique sur REVIT MEP tels que :
Systèmes d'éclairage et de contrôle;
Systèmes de services électriques et distribution;
Système auxiliaires;
Systèmes d'alarme-incendie;
Préparer des listes de matériels et équipements ;
Participer à l'estimation du coût des travaux
Créer des familles dans Revit BIM ;
Fournir une assistance technique durant les travaux de construction ;
Interagir avec le client et les collègues
Level of education
College
Work experience (years)
0-2 years
Written languages
Fr : Advanced
En : Intermediate
Spoken languages
Fr : Advanced
Le technicien en électricité du bâtiment possède :
DEC en génie électrique ou DEP en dessin de bâtiment ainsi que toute autre formation équivalente;

Minimum de 2 ans d'expérience pertinente en conception électrique, idéalement dans le domaine du bâtiment;

Autonomie de travail;

Flexibilité concernant les normes et méthodes de présentation des dessins;

Connaissance de Revit MEP

Bonne communication écrite et verbale (français);

Capacité à travailler en équipe;

Maîtrise du français (parlé/écrit); anglais (parlé/écrit) un atout.
Avantages à travailler chez SNC-Lavalin :
Opportunité de travailler sur des projets variés et d'envergures divers;
Salaire concurrentiel;
Assurances collectives complètes;
Régime de retraite à cotisation déterminée auquel SNC-Lavalin vient cotiser jusqu'à concurrence de 5%;
Équipements de travail fournis selon les saisons (botte, dossard, casque, gants, etc.);
Rémunération du kilométrage lors de l'utilisation du véhicule personnel pour le déplacement sur les chantiers;
Régime d'actionnariat des employés (RAE);
3 semaines de vacances offertes;
Horaire de travail flexible;
Vous aurez des défis, des formations et du soutien afin de vous développer continuellement;
Si vous êtes un(e) technicien(ne) en électricité du bâtiment, en plus d'avoir d'excellentes capacités  en conception, faites un avancement de carrière en joignant l'équipe de SNC-Lavalin. Ensemble nous bâtirons un brillant avenir.
Employee assistance program
Employee assistance program
Employee Share Ownership Plan (ESOP)
Employee Share Ownership Plan (ESOP)
Other SNC-Lavalin's offers that may interest you