>
>
>
>

Technicien, conception de structure (ponts et ouvrage d'art)
This recruiter is online.
This is your chance to shine!
Apply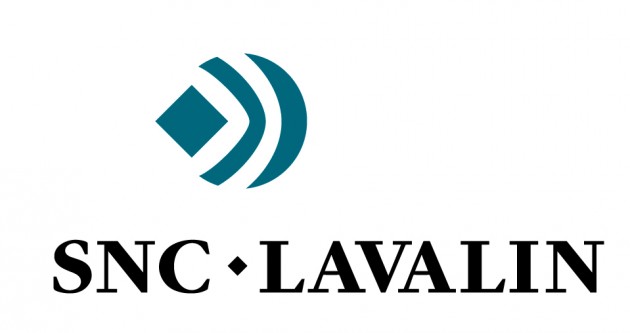 Technicien, conception de structure (ponts et ouvrage d'art)
Salary

:

To be discussed
Work schedule

:

37.5 h

-

Full time

Job status

:

Permanent

Work shift

:

Day
Fondée en 1911, SNC-Lavalin est l'un des plus grands groupes d'ingénierie et de construction au monde, et un acteur de premier plan en matière de propriété d'infrastructures. À partir de ses bureaux situés dans plus de 40 pays, SNC-Lavalin fournit des services d'IAC et d'IAGC dans des secteurs très divers tels que : mines et métallurgie, pétrole et gaz, environnement et eau, infrastructures et énergie verte. Par ailleurs, SNC-Lavalin offre couramment de pair des services de financement, d'exploitation et d'entretien, pour assurer une prise en charge complète des projets.
SNC-Lavalin observe des normes exceptionnelles en matière de santé et de sécurité, d'éthique et de conformité, et de protection de l'environnement. Elle s'engage à réaliser des projets de grande qualité dans les limites budgétaires et les délais établis, et ce, à l'entière satisfaction de ses clients.
La division Ingénierie des Infrastructures (Transport routier) vous offre la possibilité de travailler avec des experts chevronnés dans le domaine du génie civil, sur des projets d'envergure et dans le cadre d'une approche multidisciplinaire dans la réalisation des projets.  Dans le but d'offrir à nos clients le meilleur service, nous sommes toujours ouvert à la réception de candidatures pour des besoins futurs.
Responsabilités
Préparer de plans en structure (acier et béton) et des calculs selon les normes et autres spécifications ;
Effectuer la conception (AutoCAD) à partir de concepts préliminaires, de devis et de calculs et prendre des décisions techniques afin de faire avancer le projet ;
S'assurer de la conformité des dessins et des plans vis-à-vis le cahier de charge ;
Préparer les cahiers de charge et rédiger des rapports techniques.
Level of education
College
Work experience (years)
undetermined
Written languages
Fr : Advanced
En : Beginner
Spoken languages
Fr : Advanced
En : Intermediate
Exigences
D.E.C. en génie civil ou l'équivalent
Entre 5 et 10 ans d'expérience pertinente en conception de structures pour des ouvrages d'art
Connaissance des normes du M.T.Q., un atout
Maîtrise d'AutoCAD
Maîtrise du français (parlé et écrit)
Compétences démontrées pour le travail d'équipe
Seules les personnes sélectionnées pour une entrevue seront contactées.
Nous souscrivons au principe de l'équité en matière d'emploi.
Other SNC-Lavalin's offers that may interest you