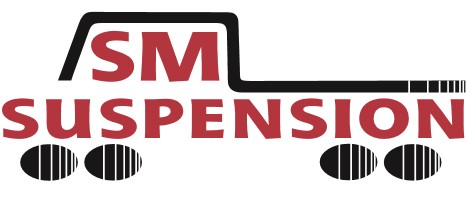 Benefits
Clothing monetary allowance
Commitment to work-life balance
Company supplied uniform
Competitive salary
Disability insurance
Employee assistance program
Flexible hours
Floating leave days
Free parking
Insurance
Life insurance
Long-term disability insurance
Medical and paramedical expenses coverage
Mentoring
On-going training
Salary insurance
Schedule
Horaire flexible sur 4 jours et demi
Social activities organized by the company
Travel Assistance
Travel insurance
Vacation
---
Description
En expansion constante, SM Suspension est considérée comme un leader dans l'industrie. Nous recherchons une personne qui possède des habiletés manuelles pour occuper un poste d'assembleur-mécanique au sein de notre entreprise.

Dans ton nouveau travail tu pourras :

- effectuer les montages hydrauliques, électriques et pneumatiques (formation au besoin),
- faire la préparation de pièces avant l'assemblage,
-faire l'assemblage mécanique des systèmes,
- veiller à l'assurance qualité du travail produit,
- participer à toutes autres tâches afin d'aider les équipes

- et apprendre autant que tu en auras envie !

POURQUOI VENIR TRAVAILLER AVEC NOUS ?
Parce que chez nous c'est...du concret :
- un horaire variable sur 4 jours et demi avec le vendredi pm de congé,
- un salaire à la hauteur de tes compétences,
- 2 semaines de congé pendant l'été et aussi pendant l'hiver,
- une assurance collective compétitive comprenant l'accès à un médecin,
- les vêtements, souliers et outils fournis.
Parce que chez nous c'est...de l'avancement :
- être payé pour apprendre: on investit dans la formation de nos employés,
- la possibilité de te développer à ton rythme,
- l'accès à plusieurs possibilités de carrière,
- la liberté de choisir entre un travail varié ou répétitif.
Parce que chez nous c'est...des humains :
- des patrons à l'écoute, accessibles et présents,
- une ambiance de travail conviviale et respectueuse,
- un club social actif et impliqué,
- l'opportunité d'atteindre le bonheur au travail pour tous.
Parce que chez nous...c'est aussi chez vous...
INTÉRESSÉ ?
Read more
---
Work environment




---
Requested skills
- aimer le travail d'équipe
- désir d'apprendre
- aimer le travail physique
- avoir le sens des responsabilités
---
Equal Opportunity Employer
This employer is an equal opportunity employer committed to diversity and inclusion. We are pleased to consider all qualified applicants for employment without regard to race, color, religion, sex, sexual orientation, gender identity, national origin, age, disability, protected veterans status, Aboriginal/Native American status or any other legally-protected factors. Disability-related accommodations are available on request for candidates taking part in all aspects of the selection process.
---
Requirements
Work experience (years)
0-2 years
Written languages
Fr : Beginner

Spoken languages
Fr : Beginner

Internal reference No.
Other SM Suspension's offers that may interest you