>
>
>
>
>

PIGISTE INFOGRAPHISTE PRINT / WEB
This recruiter is online.
This is your chance to shine!
Apply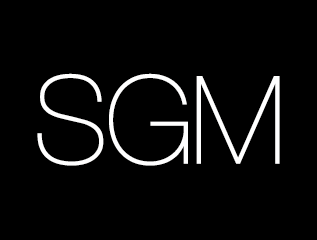 PIGISTE INFOGRAPHISTE PRINT / WEB
Salary : To be discussed
Work schedule :

Part time

Job status :

Casual

Work shift :

Day
SGM est une agence de marketing et communication intégrés qui mise sur une intelligence « retail » et une créativité agile pour réinventer le marketing des lieux commerciaux.
Nous sommes à la recherche d'infographistes pigistes pour enrichir notre base de données, en prévision d'une fin d'année pleine de beaux dossiers !
Nous cherchons des profils autant à l'aise en imprimé qu'en numérique, et qui sont disposés à venir travailler à l'agence dans nos locaux (dans le Vieux Montréal). En fonction de la charge de travail, les mandats pourront être ponctuels ou sur une base régulière (ex : 3 jours/sem).
L'infographiste devra :
- monter et préparer les fichiers pour impression, en s'assurant du respect des normes et grilles graphiques établies
- concevoir des bannières animées HTML 5 et programmation d'infolettres
- effectuer diverses taches d'infographie (retouche / corrections / archivage…)
- faire preuve d'une grande rigueur
- avoir un œil créatif, lui permettant de contribuer à la déclinaison de divers concepts élaborés par la création (publicitaires, promotionnels et corporatifs), pour production sur divers types de supports (imprimés ou numériques)
- être en mesure d'appliquer les normes et procédures du studio, tout en étant rapide et capable de gérer plus d'un mandat à la fois.
Merci de nous envoyer votre CV, ainsi que votre book, et éventuellement préciser vos disponibilités et tarif horaire.
Level of education
Professional
Work experience (years)
6-9 years
Written languages
undetermined
Spoken languages
undetermined
Equal Opportunity Employer
This employer is an equal opportunity employer committed to diversity and inclusion. We are pleased to consider all qualified applicants for employment without regard to race, color, religion, sex, sexual orientation, gender identity, national origin, age, disability, protected veterans status, Aboriginal/Native American status or any other legally-protected factors. Disability-related accommodations are available on request for candidates taking part in all aspects of the selection process.
Other SGM Agence's offers that may interest you