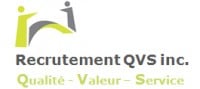 Adjoint au contrôleur
Recrutement QVS inc.
Lévis,QC
Salary

To be discussed

37.50 h - Full time

Permanent job

Day shift work

Published on

October 24th, 2018
Description
Recrutement QVS est à la recherche d'un (e) Adjoint (e) au contrôleur pour un de ses clients de grand renom en construction sur la Rive Sud de Québec. La personne se rapportera au contrôleur corporatif.
La personne sélectionnée sera responsable de:
Collaborer dans les activités comptables de fin de mois et de fin d'année ;
Préparer les états financiers combinés et consolidés ;
Concilier les analyses des comptes aux états financiers ;
Participer à la préparation des analyses financières mensuelles pour la direction (tableaux de bord, graphiques,…)
Préparer les documents exigés par les auditeurs de l'entreprise ;
Effectuer le cycle comptable complet de la société-mère, des sociétés de gestion et autre ;
Effectuer le suivi de l'inventaire réel versus les livres comptables ;
Effectuer la facturation/les comptes à payer/les rapports de dépenses/les cartes de crédits ;
Comparer et analyser les écarts au budget ;
Préparer le dossier de fin d'année des sociétés de gestion ;
Effectuer les suivis de placement des sociétés de gestion ;
Préparer différents rapports financiers (margination, EDC, compagnie de caution) et autres rapports statutaires ;
Participer au processus budgétaire ;
Effectuer la saisie des budgets et immobilisations ;
Produire les rapports de TPS/TVQ et acompte provisionnel ;
Faire un suivi de la trésorerie, comptes à payer et à recevoir inter compagnies ;
Supporter le contrôleur corporatif dans les projets d'amélioration continue ;
Toutes autres tâches connexes.
La personne choisie devra avoir de:
Autonomie et initiative
Jugement et discernement
Proactivité
Ouverture au changement
Rigueur et constance dans ses interventions
Empathie
Facilité d'adaptation
Sens de la planification et de l'organisation
Bonne communication
Esprit d'analyse et de synthèse
Leadership rassembleur
Les qualifications requises :
Baccalauréat en comptabilité ou expériences pertinentes en préparation des états financiers consolidés avec présentation de notes ;
Minimum 3 années d'expérience dans un milieu similaire (milieu de la construction un atout) ;
Capacité à faire des analyses rigoureuses et détaillées ;
Excellente connaissance de la suite Office (fonctions avancées du logiciel Excel) ;
Connaissance de la paie un atout ;
Connaissance du logiciel Avantage et Caseware un atout ;
Bilingue, un atout
Le poste offre plusieurs avantages très compétitifs. La personne pourra entrer en fonction rapidement. Si ce poste vous intéresse, postulez sans tarder à l'adresse suivante : recrutementqvs@gmail.com en faisant parvenir votre CV en format WORD à l'attention de Chérine Yunés
Read more
---
Requirements
Level of education
University
Work experience (years)
3-5 years
Written languages
Fr : Advanced
En : Intermediate
Spoken languages
Fr : Advanced
En : Intermediate
Other Recrutement QVS inc.'s offers that may interest you