>
>
>
>

Social Media and Customer Service Specialist
This recruiter is online.
This is your chance to shine!
Apply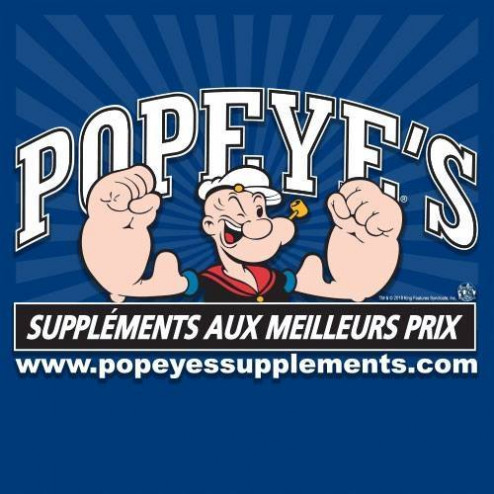 Social Media and Customer Service Specialist
Salary

:

To be discussed
Work schedule

:

40.00 h

-

Full time

Job status

:

Permanent

Work shift

:

Day
This is a complex position that demands a high level of time-management, open-mindedness, exceptional judgement, as well as skills in analysis and synthesis of information. The candidate must have a passion and profound knowledge of natural products, social media platforms, a desire to deliver exceptional written customer service and a talent for writing texts. The candidate will also need to have a strong knowledge of computers and multitasking technology.
This role is fundamental to the long-term growth of Popeye's Supplements and the candidate will be responsible for the success of the customer experience.

OBJECTIVES:
The candidate will be directly linked to the consumer on social platforms. The objective of this position is to listen to the experience of the client beyond the store, to form the brand image with the client via the web and to ensure the continuity of customer service via several communication channels.
OBLIGATIONS AND RESPONSIBILITIES:
Over the course of a typical day, you must:
Respond to client questions on social media platforms via private message and public comments.
Follow-up on publications, ensure successful engagement
Manage the social media communication with speed and importance.
Create content related to the projected brand image
Outbound marketing communication
Management of communication between messages sent and received on social media platforms and stores.
Level of education
College
Work experience (years)
0-2 years
Written languages
Fr : Advanced
En : Advanced
Spoken languages
Fr : Advanced
En : Advanced
Other tasks and specifics
Customer Service

Identify and understand the needs of the client;
Take complete command of the follow-up;
Management and follow-up of emails;
Manage comments and follow-ups on: Facebook, Instagram, Emails and My Business Google Platform;
Perform the necessary and comprehensive follow-ups for each specific customer service situation.
Be the communication channel between the Purchasing Director, Marketing Director, Director of Operations and the client during a customer service follow-up;
Help stores respond to the specific needs of clients when they are confronted with particular questions and situations;
Coordinate demos, public appearances from certain personalities and other events with suppliers;
Foster content engagement on social media platforms;
Respond to client questions via the web when a technical question requires a detailed answer;
 
Social Media
Be on the lookout for changing trends in social media; tools to use, tips and tricks regarding various platforms and news concerning the world of social media;
Administer and manage various private groups on Facebook;
Creation of bilingual texts; General content, marketing content, sales texts, product-related informational texts, etc.;
Verification of content translated in English and French;
Creation and management of content schedules;
Planning publication schedules for content;
Be on the front line of our social media;
Generate detailed content, articles, and editorial material to use on all our varied social media platforms;
Creation of campaigns and projects in line with the Marketing Department: Contests, product launches, store openings, sales, etc.
Inter-department Interaction
Manage the implementation and content of our monthly journal for the staff;
Work with the Purchasing Director and the Marketing Director for all-new product launches and/or new brands;
Develop and maintain relationships with suppliers to optimize the quality of published content;
Research new products, brands or potential partners
Help develop different launch plans in a group setting.
Commitment to work-life balance
Commitment to work-life balance
Medical and paramedical expenses coverage
Medical and paramedical expenses coverage
Social activities organized by the company
Social activities organized by the company
Years of service recognition
Years of service recognition
Equal Opportunity Employer
This employer is an equal opportunity employer committed to diversity and inclusion. We are pleased to consider all qualified applicants for employment without regard to race, color, religion, sex, sexual orientation, gender identity, national origin, age, disability, protected veterans status, Aboriginal/Native American status or any other legally-protected factors. Disability-related accommodations are available on request for candidates taking part in all aspects of the selection process.
Other Popeye's Suppléments - Siège social's offers that may interest you