>
>
>
>

Préposé(e) à l'entretien du bâtiment - Maintenance générale
This recruiter is online.
This is your chance to shine!
Apply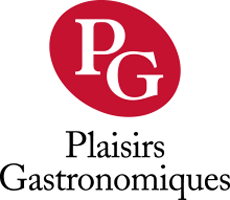 Préposé(e) à l'entretien du bâtiment - Maintenance générale
Salary : To be discussed
Work schedule :

Full time

Job status :

Permanent

Work shift :

Day , Evening
Plaisirs Gastronomiques est une entreprise familiale et québécoise de transformation alimentaire qui se consacre à la fabrication d'une gamme élargie de mets préparés novateurs et de qualité ; pâtés, quiches, salades, pizzas, cretons et autres produits de charcuterie.  Toujours en croissance, nous comptons à ce jour plus de 400 employés à notre usine de Boisbriand située sur la Rive-Nord de Montréal (en bordure de l'autoroute 15).
Pour plus d'information :  www.plaisirsgastronomiques.com
 
Description du poste : 
Relevant du superviseur des opérations et de la maintenance, le principal mandat est l'entretien intérieur et extérieur de l'usine.  Le préposé à l'entretien du bâtiment doit effectuer plusieurs travaux de calfeutrage ainsi que plusieurs autres travaux tels que changer des néons, peinturer, traitement des eaux, plomberie, etc.  Polyvalent, il a le souci d'assurer un entretien constant des lieux afin d'en prévenir une usure prématurée et doit s'efforcer de prévoir les besoins et demandes des usagers.
Nous offrons :
 
Emplois permanents, stables et à temps plein
Plan d'assurance collective complet (médical & dentaire & oculaire)
Avantages sociaux compétitifs (journées maladie, reconnaissance $$$ des années de service, vacances +++ vs années de service, etc.)
Rabais employés sur tous nos produits
2 grandes cafétérias et terrasse extérieure sur le toit de l'usine
Espace de stationnement gratuit
Uniforme et bottes fournis
Belle ambiance de travail
 *** Nombre d'heures de travail variable selon les projets à réaliser.
Level of education
High school
Work experience (years)
3-5 years
Written languages
Fr : Beginner
Spoken languages
Fr : Beginner
Secondaire V ou plus (savoir lire, écrire et compter)
Expérience en travaux de calfeutrage (un atout considérable)
Démarche rapide, dynamique, dégourdie
Bonne dextérité manuelle, polyvalence
Bonne endurance physique
Tolérance au froid (usine réfrigérée)
Disponibilité, ponctualité et assiduité au travail sont de rigueur
Esprit d'équipe
Minutie et sens de la propreté, conscience professionnelle
Cafeteria

2 grandes cafétérias 

Cafeteria

2 grandes cafétérias 

Company discounts

Rabais employés sur tous nos produits et en vente à l'heure du lunch

Company discounts

Rabais employés sur tous nos produits et en vente à l'heure du lunch

Company supplied uniform

Bottes et sarrau

Company supplied uniform

Bottes et sarrau

Competitive salary

Échelle salariale compétitive

Competitive salary

Échelle salariale compétitive

Free parking

Stationnement gratuit

Free parking

Stationnement gratuit

Insurance

Plan d'assurance collective complet (médicale, dentaire, oculaire)

Insurance

Plan d'assurance collective complet (médicale, dentaire, oculaire)

Paid leave

Congé anniversaire

Paid leave

Congé anniversaire

Paid sick leave

Congés maladie

Paid sick leave

Congés maladie

Schedule

Horaire fixe jour, soir ou nuit (pas de rotation des quarts de travail)

Schedule

Horaire fixe jour, soir ou nuit (pas de rotation des quarts de travail)

Vacation

Vacances+++ vs années de service

Vacation

Vacances+++ vs années de service

Years of service recognition

Reconnaissance des années de service $$$

Years of service recognition

Reconnaissance des années de service $$$
Other Plaisirs Gastronomiques's offers that may interest you