---

This recruiter is online.
This is your chance to shine!
Apply Now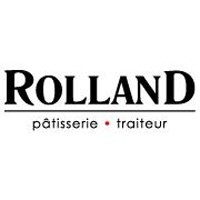 Benefits
Company discounts
Insurance
Medical and paramedical expenses coverage
---
Description
Vous avez de l'entregent et vous voulez vous joindre à une équipe dynamique :
Pâtisserie Rolland recherche un(e) aide cuisinier (ère)pour sa succursale de Longueuil, entreprise familiale de prestige établie depuis 1940. Notre priorité est que nos employés et nos clients se sentent chez eux.
A ce poste vous aurez à préparer des repas quotidiens, services traiteur et plats cuisiner de plus vous serez responsables de concevoir et d'offrir une excellente expérience aux clients en terme de nourriture. Vous serez considéré comme un ambassadeur des valeurs de Pâtisserie Rolland. Les gens à la cuisine encouragent le respect, l'honnêteté et l'équité au sein de notre organisation. Le travail consiste aussi à inspirer, à donner du soutien aux co-équipiers pour qu'ils donnent le meilleur d'eux- mêmes. Vous aurez le support de la direction afin d'améliorer constamment le rendement global de la cuisine.
Si vous aimez des produits de très grande qualités, et que vous aimez les gens, mettez votre passions à l'oeuvre chez Pâtisserie Rolland.
À propos de vous:
*Vous aimez vraiment travaillez en cuisine et vous possédez une bonne esprit d'équipe
*Vous excellez dans votre domaine, vous savez comment partager l'information aux membres de votre équipe.
*Vous profitez de chaque occasion pour renforcer la fidélisation de la clientèle en cuisinant des repas digne de Rolland.
*Vous savez que la meilleure solution n'est pas toujours la plus facile
*Vous êtes un passionné
Ce que vous apporterez à l'entreprise:
*Expérience d'au moins deux ans en cuisine comme aide cuisinier
*Aptitudes à faire partie d'une équipe tout en restant positif et productif.
*Excellent sens de l'organisation et motivation qui font en sorte que le travail se fait bien.
*Aptitudes à identifier et analyser les problèmes, à élaborer des solutions et à prendre les mesures nécessaires.
*Habilités à contribuer àr un milieu de travail agréable, respectueux et positif.
Pourquoi se joindre à Pâtisserie Rolland:
*Milieu de travail très agréable dans une entreprise bien de chez nous, nous en sommes très fiers
*Salaire concurrentiel et avantage sociaux.
*Possibilités de donner l'envol à votre carrière
*avoir la chance de travailler dans un endroit fantastique
Disponibilité:
Lundi au vendredi de 5h à 13h et le samedi quelques fois
Type d'emploi : Temps Plein, Permanent
Read more
---
Work environment




---
Requested skills
Le candidat (e) doit :

- organisé (e)
- avoir une bonne rapidité d'exécution<
- être productif
- bien tolérer le stress
- Attitude positive 
- sourant (e)
-  Dynamique
- Apte à travailler en équipe
---
Equal Opportunity Employer
This employer is an equal opportunity employer committed to diversity and inclusion. We are pleased to consider all qualified applicants for employment without regard to race, color, religion, sex, sexual orientation, gender identity, national origin, age, disability, protected veterans status, Aboriginal/Native American status or any other legally-protected factors. Disability-related accommodations are available on request for candidates taking part in all aspects of the selection process.
---
Requirements
Level of education
High school
Work experience (years)
0-2 years
Written languages
Fr : Intermediate
Spoken languages
Fr : Intermediate
Other Patisserie Rolland's offers that may interest you
---