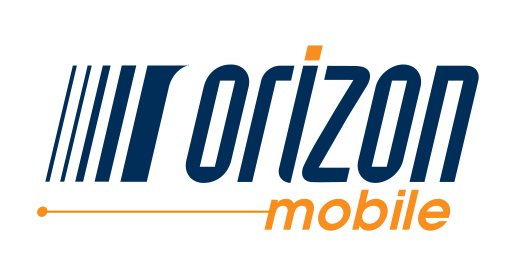 Benefits
Air conditioning
Commitment to work-life balance
Company discounts
Competitive salary
Dental insurance
Employee assistance program
Employee referral bonus
Free parking
Life insurance
Long-term disability insurance
Medical and paramedical expenses coverage
Paid sick leave
Public transportation nearby
Salary insurance
Social activities organized by the company
Travel insurance
---
Description
Qui sommes-nous ?
Orizon Mobile est une équipe composée de gens fiers et passionnés qui se spécialise dans le domaine des télécommunications depuis plus de 25 ans. Les quelque 180 employés qui y travaillent partagent les mêmes valeurs : offrir un service client qui nous démarque et profiter d'un climat de travail respectueux qui valorise les compétences de tout un chacun.

Quel est l'offre ?
Nous recherchons un répartiteur pour notre succursale à Québec.

Ses tâches seront, sous la responsabilité du Directeur des opérations, de:
-Traiter et transmettre les appels ainsi que les instructions au personnel du Service technique;
-Coordonner les activités des techniciens;
-Coordonner le mouvement du matériel;
-Assurer le suivi des demandes de services de la clientèle;
-Effectuer de la facturation et de la saisie de données.

Qu'est-ce qu'on vous offre ?
Que l'on parle de flexibilité, de régime d'assurance collective, de REER, de vacances, Orizon Mobile offre à son personnel des conditions compétitives, qui en font un employeur de qualité. Chez nous, la satisfaction de nos clients et de nos employés nous tient à cœur. Rejoindre l'équipe Orizon Mobile, c'est travailler avec une entreprise dynamique qui ne cesse d'évoluer et de relever des défis. Bien établie aux quatre coins du Québec, vous bénéficierez de son expertise axée sur la réussite en équipe.

Chez Orizon Mobile, nous croyons que pour être heureux au travail, le personnel doit pouvoir s'épanouir, détenir une certaine autonomie, développer un sentiment d'appartenance envers l'entreprise ainsi que de bonnes relations avec les autres. Chaque jour, nous mettons tout en œuvre pour offrir les conditions optimales dans un environnement de travail agréable !
Read more
---
Work environment




---
Requested skills
Nous cherchons :
Expérience pertinente de 3 à 5 ans;
Une personne qui maitrise les logiciels de base, outlook, excel, etc.;
Une personne dynamique et ambitieuse;
Si tu as des aptitudes remarquables à communiquer;
Si tu es une personne responsable et organisée, c'est peut-être toi que l'on cherche :)
Fait nous parvenir ton CV
---
Equal Opportunity Employer
This employer is an equal opportunity employer committed to diversity and inclusion. We are pleased to consider all qualified applicants for employment without regard to race, color, religion, sex, sexual orientation, gender identity, national origin, age, disability, protected veterans status, Aboriginal/Native American status or any other legally-protected factors. Disability-related accommodations are available on request for candidates taking part in all aspects of the selection process.
---
Requirements
Level of education
High school
Work experience (years)
3-5 years
Written languages
Fr : Intermediate
En : Intermediate
Spoken languages
Fr : Intermediate
En : Intermediate