---
This recruiter is online.
This is your chance to shine!
Apply Now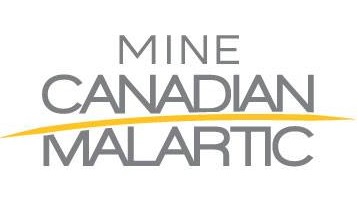 Benefits
Competitive salary
Dental insurance
Employee assistance program
Floating leave days
Gym
Medical and paramedical expenses coverage
On-going training
Registered retirement savings plan
Social activities organized by the company
Stock option plan
---
Description
Responsabilités :
Sous la responsabilité du contremaître entretien, le mécanicien diesel sera responsable de l'entretien et de la réparation des équipements lourds affectés aux opérations minières. Il devra également assurer le suivi et l'application du programme de maintenance préventive.
Fonctions :
Exécuter ses tâches en conformité avec tous les principes de sécurité : lois, règlements, standards et procédures ;
Rapporter toute situation qu'il juge dangereuse afin qu'elle soit évaluée et émettre toute idée pertinente à l'amélioration de la santé et de la sécurité au travail ;
Respecter les standards de la compagnie en matière d'environnement ;
Effectuer toutes les réparations mineures et majeures sur l'ensemble des équipements mobiles œuvrant dans la mine à ciel ouvert ;
Effectuer le dépannage, les réparations courantes, l'entretien préventif, l'analyse des bris, l'inspection des pièces ;
Recevoir les directives du contremaître pour la planification du travail à effectuer ;
S'assurer de l'état de son équipement ;
Maintenir une bonne communication et collaborer au bon déroulement des activités de son département ;
Participer aux activités de formation et d'amélioration continue ;
Effectuer toutes autres tâches connexes sur demande du superviseur.
Exigences :
Posséder un diplôme d'études professionnelles en mécanique d'engin de chantier ou dans un domaine connexe pourrait être considéré ;
Détenir au moins cinq (5) ans d'expérience dans un poste similaire ;
Posséder un permis général d'explosifs ;
Posséder un permis de conduire classe 5 valide ;
Avoir une bonne connaissance des manuels et schémas de réparations ainsi que des connaissances des outils de diagnostic ;
Démontrer de bonnes habitudes de travail ;
Avoir de la facilité à travailler en équipe et à respecter les règles établies ;
Être en mesure d'occuper le poste dans les 30 jours suivant l'acceptation de poste.
Read more
---
Work environment



---
Requirements
Level of education
Professional
Work experience (years)
undetermined
Written languages
undetermined
Spoken languages
undetermined
Other Mine Canadian Malartic - Partenariat Canadian Malartic's offers that may interest you
---