>
>
>
>

Intervenant en toxicomanie
This recruiter is online.
This is your chance to shine!
Apply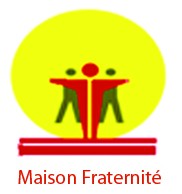 Intervenant en toxicomanie
Salary :

15.85 $

per hour
Work schedule :

0.00 to 40.00 h

Job status :

Casual

Work shift :

On call
Description sommaire :
1. Prendre les décisions nécessaires à la bonne marche de la maison en voyant notamment à ce que les résidents et visiteurs respectent les règlements.
2. Assurer une permanence à la réception permettant:
- de prendre les appels téléphoniques
- de surveiller les sorties et les entrées des résidents
- d'accueillir des clients du soir
3. Voir à s'informer des dernières décisions prises par l'équipe et du vécu récent des résidents par la lecture du cardel et du cahier des communications.
4. Voir à l'encadrement des stagiaires et T.C.T. lors des activités du soir (films, sorties).
5. Assurer une présence et un appui aux clients de Maison Fraternité.
6. Soutenir les clients vivant des moments difficiles en leur offrant du support sous forme d'écoute active en attente du recours aux services de l'équipe du jour.
7. Veiller à ce que les conflits entre résidents se résolvent de façon saine et conformément aux politiques de Maison Fraternité.
8. Veiller à la santé des résidents en leur donnant accès à la trousse de premiers soins ou en leur facilitant le transport vers les ressources médicales.
-2-
9. Faire des rondes pour:
- assurer la sécurité de l'immeuble en barrant portes et fenêtres;
- assurer un contrôle des coûts énergétiques en modifiant la température des locaux
inoccupés et en fermant les lumières.
10. Administrer les alcotests et recueillir des échantillons d'urine à la demande du directeur ou, en tout autre temps, lorsque le comportement d'un client paraît suspect.
11. Rédiger un rapport quotidien concernant les comportements et attitudes des résidents et visiteurs. (Indiquer les manquements aux règlements sur la grille prévue)
12. Participer à l'évaluation de chacun des résidents, à toutes les trois semaines, selon les procédures établies.
13. Participer aux réunions régulières des intervenants ainsi qu'à toute autre réunion du personnel lorsque convoqué.
14. Autres tâches reliées à la fonction.
Level of education
College
Work experience (years)
0-2 years
Written languages
Fr : Advanced
En : Beginner
Spoken languages
Fr : Advanced
En : Beginner
Exigences :  ◊  Aucun problème de toxicomanie / ou sobriété personnelle depuis  au moins trois ans.
                   ◊  Connaissances dans le domaine de la toxicomanie.
                   ◊  Respect des personnes toxicomanes.
                   ◊  Bonne capacité d'écoute.
                   ◊  Bon jugement et autonomie.
                  ◊  Habileté à bien communiquer.
                   ◊  Bonne connaissance du français parlé et écrit.
◊  Doit se soumettre à une vérification policière pour une population  vulnérable.

SVP, remettre son CV. en français seulement!
Employee assistance program
Employee assistance program
Social activities organized by the company
Social activities organized by the company
Other Maison Fraternité's offers that may interest you