>
>
>
>
>

Directeur du département de service
This recruiter is online.
This is your chance to shine!
Apply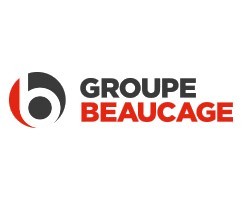 Directeur du département de service
Salary

:

60000 to 80000 $

per year according to experience
Work schedule

:

40 h

-

Full time

Job status

:

-

Work shift

:

Day
Cette année, le Groupe Beaucage fête son 25e anniversaire et a toujours des projets d'expansion.  Ainsi, certains projets pourraient fort bien se concrétiser pendant l'année 2018 en
Estrie
, en
Montérégie
et au
Centre-du-Qyébec
.  Nous aurons besoin de gens talentueux pour combler des postes de directeur aux départements de service, prêts à relever de beaux défis et à grandir au sein du Groupe Beaucage, le 3e groupe le plus important au Québec.  

Le directeur de service doit:udiriger une équipe d'aviseurs techniques et de techniciens en mécanique automobile; optimiser l'efficacité de la main-d'œuvre; s'assurer de bien appliquer les procédures liées à la garantie du manufacturier s'assurer que tous les membres du personnel aient à cœur l'entière satisfaction de la clientèle et créer un esprit d'équipe; superviser une équipe de techniciens en esthétique automobile; s'assurer de rencontrer les délais pour les livraisons de véhicules; produire les rapports de fin de mois, etc.


Level of education
College
Work experience (years)
3-5 years
Written languages
Fr : Advanced
En : Intermediate
Spoken languages
Fr : Advanced
En : Intermediate
Vous êtes une jeune femme ou un jeune homme dynamique,  vous avez du leadership et vous êtes capable d'atteindre des objectifs. Vous êtes capable de créer un esprit d'équipe fort. Vous avez quelques années d'expérience dans un poste similaire OU vous avez été pendant quelques années conseiller technique ou contrôleur d'atelier mécanique.

Vous êtes à l'aise avec différents outils informatiques et idéalement vous connaissez le système ADP CDK.

Si vous avez ce profil, faites-nous parvenir votre curriculum vitae, nous serons heureux de vous rencontrer et d'échanger avec vous sur vos expériences professionnelles et vos projets de carrière.

Sylvain Ross, notre directeur des opérations fixes, se fera un plaisir de communiquer avec vous.  Vous pouvez également le contacter sur son cellulaire au 819 570 7914.
Accidental death insurance
Accidental death insurance
Employer supplied vehicle
Employer supplied vehicle
Long-term disability insurance
Long-term disability insurance
Medical and paramedical expenses coverage
Medical and paramedical expenses coverage
Other Le Groupe Beaucage Centre-du-Québec's offers that may interest you