>
>
>
>
>

Chauffeur - classe 1 (OCCASIONNEL)
This recruiter is online.
This is your chance to shine!
Apply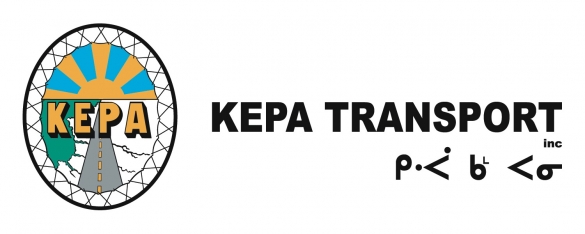 Chauffeur - classe 1 (OCCASIONNEL)
Salary : To be discussed
Work schedule :

20.00 to 60.0 h

-

Part time

Job status :

Casual , Permanent

Work shift :

Day , Evening , Night
RÉSUMÉ DE LA FONCTION ET DES RESPONSABILITÉS :
Le titulaire de ce poste effectue, de manière professionnelle, le transport des marchandises générales entre Val-d'Or, Montréal et Toronto.
Kepa est une entreprise de transport stable, reconnue et existant depuis plus de 30 ans. Nos chauffeurs sont la raison d'être de l'entreprise. Nous les respectons et faisons tout en notre pouvoir pour faire des compromis gagnants!

SALAIRE ET AVANTAGE SOCIAUX :
Salaire de 0.4185$/milles + 17,66$/h lors d'attente + 17,66$ du drop/pick-up (moyenne de 1500 à 2500 milles par semaines);
Pas de manutention ou de chargement à effectuer, seulement du pine-dépine;
Log book papier et kilométrage illimité en respect avec la loi 430;
Équipement récent et bien équipés : camion Kenwoths T680 et T880 changés aux 4 ans avec bed et beaucoup de place à l'arrière, inverter, frigidaire, fog lights, etc.
Camion attitré lorsque régulier
Garage ouvert 7 jours sur 7;
Formation payée à l'embauche et en cours d'emploi;
Level of education
High school
Work experience (years)
3-5 years
Written languages
Fr : Intermediate
En : Beginner
Spoken languages
Fr : Intermediate
En : Beginner
FORMATION, EXPÉRIENCES ET EXIGENCES NÉCÉSSAIRES : 
Permis de conduire classe 1 valide;
Bonne connaissance du territoire ou expérience en conduite de camion dans les régions de Montréal et Toronto, un atout;
Expérience en conduite hivernale, un atout;
Avoir une bonne capacité de gestion de son temps (logs).
Other KEPA Transport inc.'s offers that may interest you